We've all heard it many times – developers and marketers don't gel, right? The thing is, that's not entirely true. As someone who markets highly technical products, I understand the challenge and I'm happy to share my insights on how you can reach out to developers.
My name is Abhishek Ratna, and I'm Head of Product Marketing Core ML (Machine Learning) at Google. Here's a breakdown of the key talking points for this article:
Developer marketing is different
The times have changed. In the good old days, not so long ago, centralized IT teams dictated what technologies could or couldn't be used for in their organizations. The cloud shook up the status quo, as developers didn't need to contend with as many layers of process and bureaucracy to build and ship.
Organizations started giving their developers more power over which tech to use and the pandemic only accelerated this transformation.
Now, developers are often given freedom to choose which products to purchase and have a seat at the table on technology-buying committees. Demand for tools is frequently driven in a bottoms-up fashion, so convincing developers of the value of your technology sets the stage for winning new clients at an institutional level.
More specifically, 57% of developers now influence the technology-buying process, a staggering figure made even more impressive when you consider the number of developers worldwide is expected to reach about 29 million by 2024.
This means that more developers are now involved in choosing the right piece of tech or software for their company, and knowing how to market to them is, therefore, essential – otherwise, you risk missing out big time.
However, it's a fact that developers dislike traditional marketing methods. Developers are practical and love tangible things – a hands-on approach (for example, allowing developers to trial your product) can work wonders when compared to something like writing a blog.
They're do-ers and creators. They believe in their own experience, and any marketing claims you make need to be validated through the lens of their experience. For instance, if you say your product is the "fastest", "easiest", or "most complete" out there, you must be prepared to prove it, since developers will put this to the test.
Developers are also action-driven and technical-minded, so you must talk to them at the same level. Know their pain points and needs, and do your best to address them. Speak to their motivations – do they want to expand their skill set? Are they interested in open-source software? Are they looking to improve the efficiency of their team?
Avoid convoluted messaging and jargon; messaging aimed at developers needs to be factual, justifiable, and, most importantly, useful. So, when engaging developers, you'll want to stay clear of anything gimmicky and irrelevant; developers want to be respected and listened to, so communicate with them as people with real problems and you already have a leg up on many other marketers.
In the image below (from Stack Overflow's State of Developer Survey 2020), you can see that 77.1% of developers dive straight into free trials, and 67.9% also ask their peers and place high trust in peer recommendations. By learning more about tech, coding, SaaS, software development, etc., you can earn developers' respect and get more engagement as well.
It's also clear that developers are influenced heavily by peer discussions on community forums like Stack Overflow, Reddit, Github, or Hacker News. The one traditional channel that developers care a lot about is the product website. Create developer products and include a dedicated developer portal with coding help, tutorials, documentation, and case studies.
Establish developer personas and segments
Developers are said to be a fragmented audience. Given the premium developers place on utility and relevance, I'd start with the first crucial step for successful developer marketing. You need to identify and establish your personas.
The word 'developer' loosely points at a lot of highly differentiated sub-populations, each with their own technical knowledge, problems and motivations. There isn't just one type of developer and they're also not in just one community.
A data scientist cares about code, but is focused more on the outcomes and the learnings that his or her model brings to the business. Data scientists may use Python or R and leave the complex functionality building to the creators of their libraries and tools of choice so they can focus on running successful experiments and building great models.
This is very different from a data engineer, who solves very complex problems in sourcing, transforming and piping data with speed and accuracy, so their consumers have access to high-quality, fresh and relevant data for their applications.
Data engineers care a lot more about the technical detail, uptime, data quality, and operational metrics. In contrast, a web developer focuses on bringing the user experience to life while making sure their apps and sites perform well and run smoothly.
These are just a few examples. Within each group, the problems a developer tackles vary greatly with how experienced they are, what businesses they serve, etc. A one-size-fits-all approach doesn't work for your developer marketing content.
---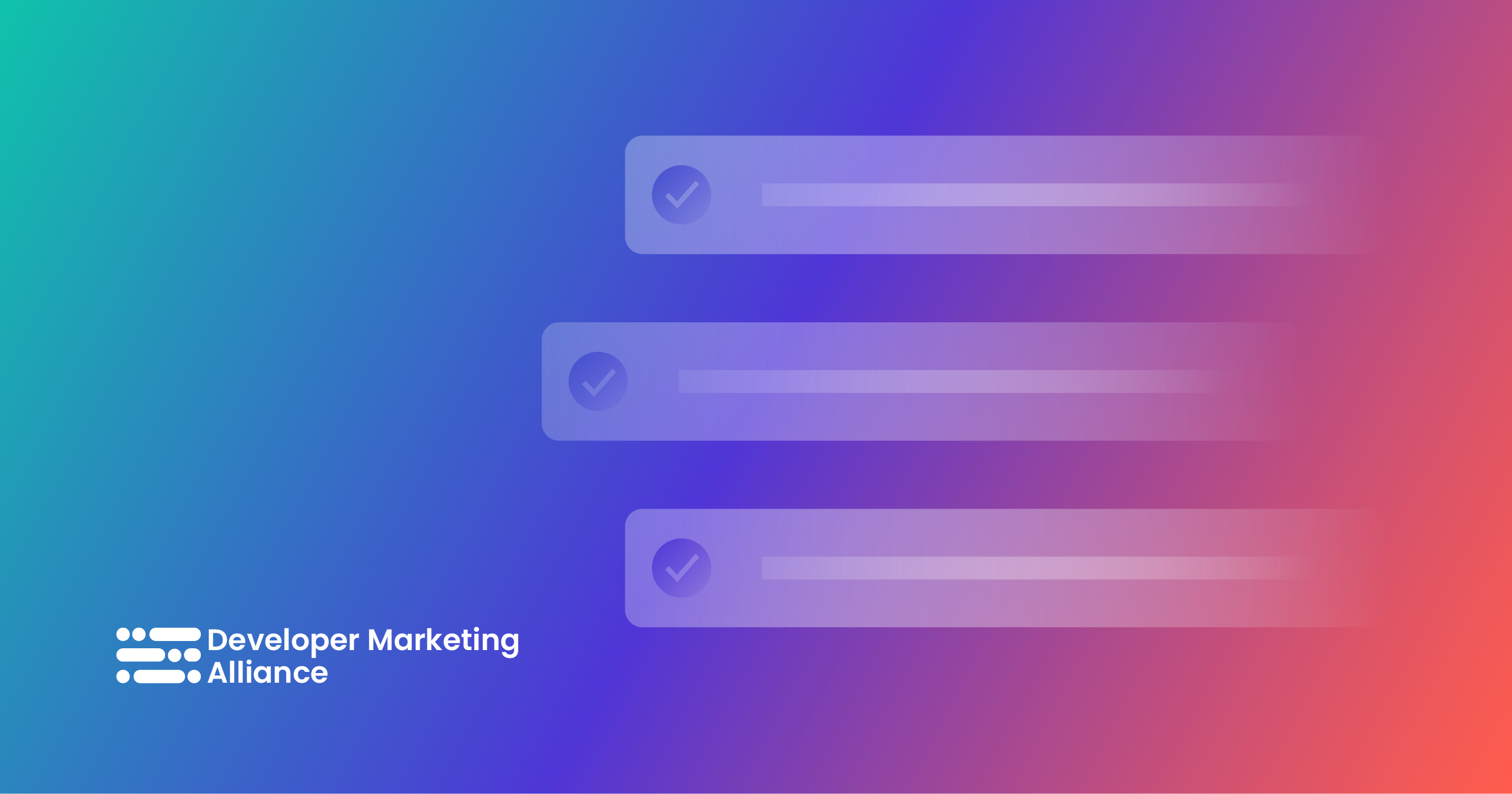 ---
This means that you must take personas into consideration to target the right segment of your audience.
Persona creation exercises can vary from simple to very elaborate. There's a quick, yet robust, way to arrive at a workable persona model for your developers.
The process is iterative and can be refreshed with time, but is built in four fundamental steps:
Internal audit – articulate target developer profiles, pain points, and how your product addresses these by interviewing your product teams, engineers, and business development teams.
External research – detail technologies used, typical responsibilities, titles, and experience through LinkedIn or through developer consulting firms (for example, Stack Overflow and Slash Data).
Voice of developer – capture user pain through real quotes from developers on developer forums, such as Stack Overflow, Reddit, and GitHub, or review sites (like G2 crowd).
Segmentation model – identify segmentation criteria and capture data.
With these steps, you're well on your way to developer marketing success. Use these persona definitions to identify examples of top-performing content for your audience. For instance, if you're targeting experienced data scientists, you may wish to evaluate content from thought leaders like AWS ML, Google ML, Databricks, Dataiku, etc.
Review industry literature on popular blogs like Data Science Central, Towards Data Science, and KDnuggets, and review top threads on Reddit or Stack Overflow pertaining to data science. You can find similar insights for your developer archetypes.
I'm going to dive a little into segmentation, as that can make a big difference for marketing success. There are a few fundamental problems with the segmentation approaches you see in the image below:

These problems are:
Technologies change very quickly, and developers are constantly evolving.
Developers often work on multiple disciplines.
Traditional segmentation criteria don't work as well because developers often have multiple motivations (for example, a professional database architect may be motivated to advance as a data scientist and will prioritize data science knowledge over data architect work).
So, segmenting developers is a fluid process that should be revisited regularly. What's worked well for me has been a combination of decision-making authority, professional profiles, technologies, and goals.
Build content for your developers
It's crucial to create great content for developers, since this will help you to build trust with developers, generate new leads, increase your product sales, and more.
Common developer traits
I want to talk about the foundational principles for creating developer content. First, we need to understand the traits that all developer personas share. Here are some:
Trusting hands-on experience over claims,
Learning constantly to grow skills,
Problem- and use case-driven,
Wish to stay current with the latest technologies, and
Heavily influenced by peers.
Tone considerations
You should also take into account the tone you use when engaging with developers or trying to attract them to your website (or product). For example:
Ensure the tone is clear and straightforward, with no fluff.
It should be accurate and backed with metrics and facts.
The tone you choose needs to reflect the fact that engineers love details.
Also, make sure you include models and diagrams.
How to approach developer content
When it comes to content formats, keep in mind that developers are problem-solvers at heart, meaning your content needs to be relevant, code-based, and helpful/educational to land with them.
Though the content they consume is different, and developers overwhelmingly prefer ungated content, you can still use standard gated formats like ebooks or webinars, and connect with your developers as long as they include these principles.
---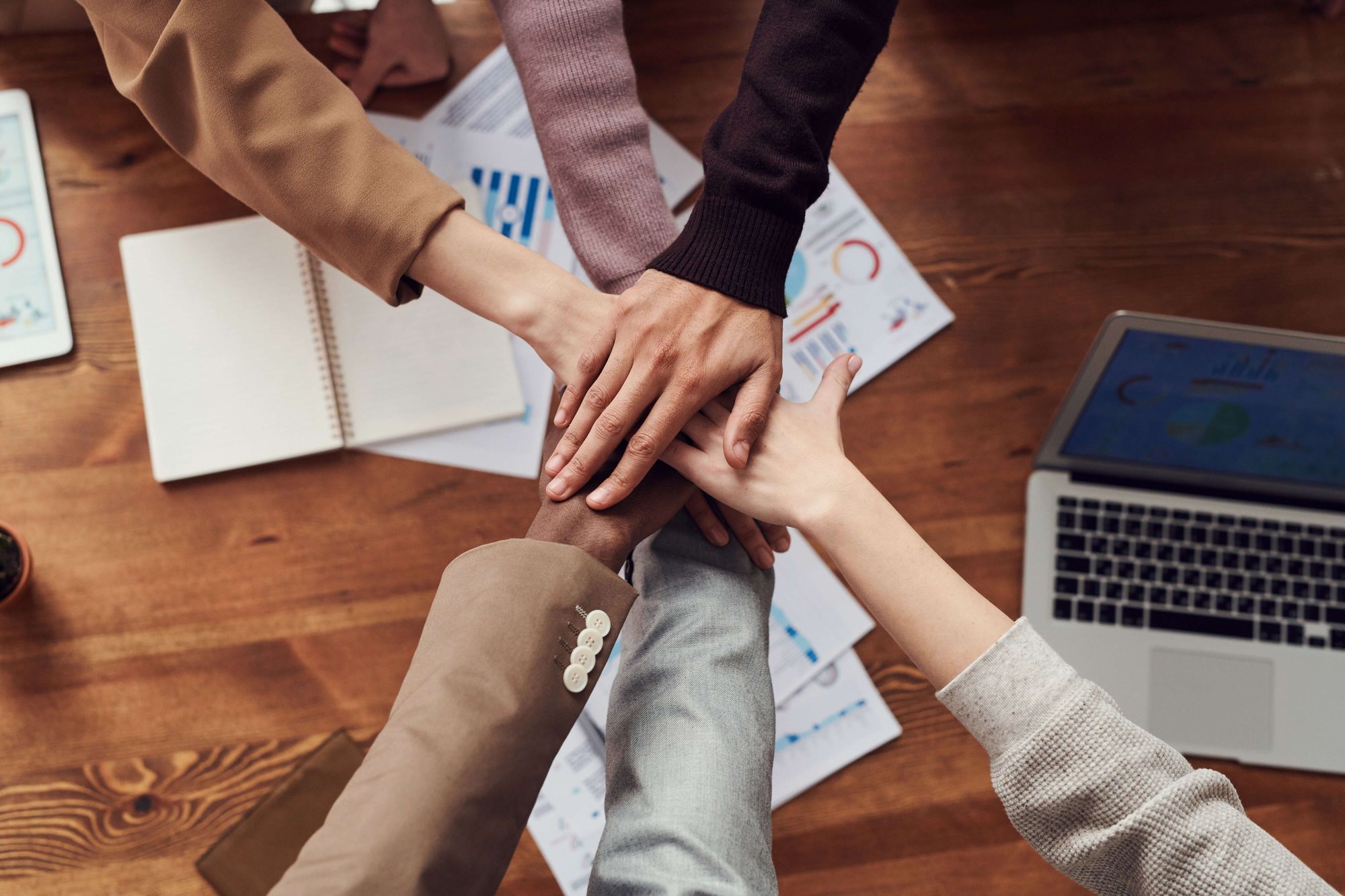 ---
A few content types that work well are:
Tutorials
Docs
Code samples
Approaches to problem-solving (blogs, videos, etc.)
Real-world examples
Hackathons and contests
Explainer videos
Tips to discover compelling topics
But do you actually know how to generate engaging content for developers? You can sit down and try to brainstorm a few ideas, but keep in mind that you shouldn't work in a vacuum – make sure your topics are supported by research and reflect what developers are looking for.
Additionally, you can combine what you want to say (your product's narrative), with what developers want to know (newsworthy or popular topics, for instance). Other tips to generate content include staff interviews, developer forums and blogs, keyword research, and analytics.
Launch breakthrough campaigns
Running developer campaigns is hard
Everyone who's ever built developer personas and content will understand the frustration of failing to reach their audiences…
After having built your personas, can you actually market to them using the marketing channels you have? Can your demand gen and performance marketing teams make sense of these, and convert your beautifully-constructed persona strategy into demonstrable impact on the business?
This is often a very big problem. To illustrate, I worked at an organization that wanted to promote their training and content to their captive base of data science and data engineering developers. Also, they wanted to separate decision makers from non-decision makers.
We ran into several challenges:
Interest and affinity-based targeting on advertising platforms like Google and Facebook, as they're very consumer-centric and it is very hard to identify developer audiences with these channels.
Advertising on more developer-specific channels like Reddit, LinkedIn or Stack Overflow can cost five to six times more than traditional channels like Google or Facebook ads.
Email and remarketing, the workhorses of traditional demand generation, rely on having quality data. And data hygiene is a massive problem in both small and large organizations.
Audiences often don't fill out/correctly indicate their areas of interest on self-serve forms.
In one of my earlier roles, my organization built cutting-edge AI/ML tools and platforms for organizations of all sizes.
Our primary audiences were AI and ML developers – data scientists, data engineers, decision-makers and non-decision-makers. Over a few years, we had built a marketing/sales database of about half a million leads.
These leads came from many sources – list buys, acquisition campaigns, customer support teams, contact us requests, lead gen forms, etc. The data quality was poor. 30% of leads had no profile or job information. The remaining 70% of leads had entered 93,000 different job titles on these forms.
We'd spent hundreds of thousands of dollars with data enrichment service providers like Lean Data or DiscoverOrg. Yet, they could only provide correct data for a handful of our leads.
We were sending millions of emails and spending a lot on paid media campaigns, and that resulted in some of the worst email unsubscribe rates in the industry with incredibly low engagement.
I created a solution that allowed us to cut unsubscribe rates by 40% and improved our campaign ROIs by over 250%. I also feel this solution will be helpful for your developer marketing campaigns.
Take a look.
Persona Maker: a tool for segmentation
This is a rule-based system that allows you to get the persona and hierarchy of data professionals based on their job titles. There are a lot of benefits to doing this, including boosting customer satisfaction and avoiding spam.
The Persona Maker model was built in Python using Pandas, RegEx and Lambda functions, and the rules used to classify personas was validated by sales ops professionals, business analysts, sales executives, and more.
It's a flexible and versatile tool that also allows you to add or remove rules, add job titles, etc.
It works by reading the value in the "Job Title" column and calling multiple lambda functions to determine the "Persona" and "Hierarchy" values.
It uses a pattern matching logic system, as you can see in the image below, where having the word "Director" in a title, for example, sets the persona to "Decision Maker".
If you'd like to learn more about this tool, check it out on GitHub.
Cheat sheet for developer campaigns
Let's talk about your digital marketing mix for running great developer campaigns, whether you want to promote a joint webinar, a coding tutorials, a guest speaker series, a hackathon, or anything else.
You have a fairly standard set of digital channels to reach your target personas, such as a website, email, and social media posts. This image offers a few tips for your campaigns, helping you to understand the tactics you need to implement for each channel:


For example, if you want to create an email campaign, you must:
Segment your audience,
Watch for unsubscribe rates and cap email frequency,
Use clean templates with minimal visuals,
And have single CTAs to ensure people click on them.
Also, your persona-based segmentation will come in handy at this point to define KPIs, target with precision, and measure impact.
Measure your campaign's impact
When it comes to metrics, it's good to stay simple, as simple metrics are easiest to consume and discuss. As an example, if you want to measure the efficacy of your webinars, you can take the number of signups, views, and hours watched to see whether it was a success or a failure.
Likewise, click-through rates can help you to understand if your search ads are having an impact or if it's time to change tactics.
Here are a few more examples of KPIs you can take into consideration:
If the persona model is built into your CRM system, I highly recommend filtering down to these metrics by persona. We noted over 400% improvement in our email and ad campaigns once we started filtering and analyzing creative performance by persona.
Key takeaways
If you're getting into developer marketing, it goes without saying that you should have a passion for the product. Not just that, you have to understand how developers use it.
There's no way around it; this requires a lot of hard, time-consuming work. You have to study a lot of technical documentation, and get familiar with coding and various in-depth terminology.
You must also make sure you understand your target audience and create compelling content for developers, so that they're more likely to engage with you and buy your product.
With devs being increasingly more influential in tech-purchasing decisions, you want to develop your personas and segment your marketing so that you can see a positive impact in your campaigns.
Of course, knowing how to measure this impact is just as important, since it will tell you whether your efforts are paying off or not.
---
By being a member of the Developer Marketing Alliance, you get access to many templates and frameworks designed to boost your marketing efforts, including persona templates! Check it out.