Choose your subscription
Join the Developer Marketing Alliance and see the entire library of members-only content & updates
Got a team of 3 or more?
Exclusive articles, frameworks, slide decks, videos and more put together for curious product people by movers and shakers from the likes of: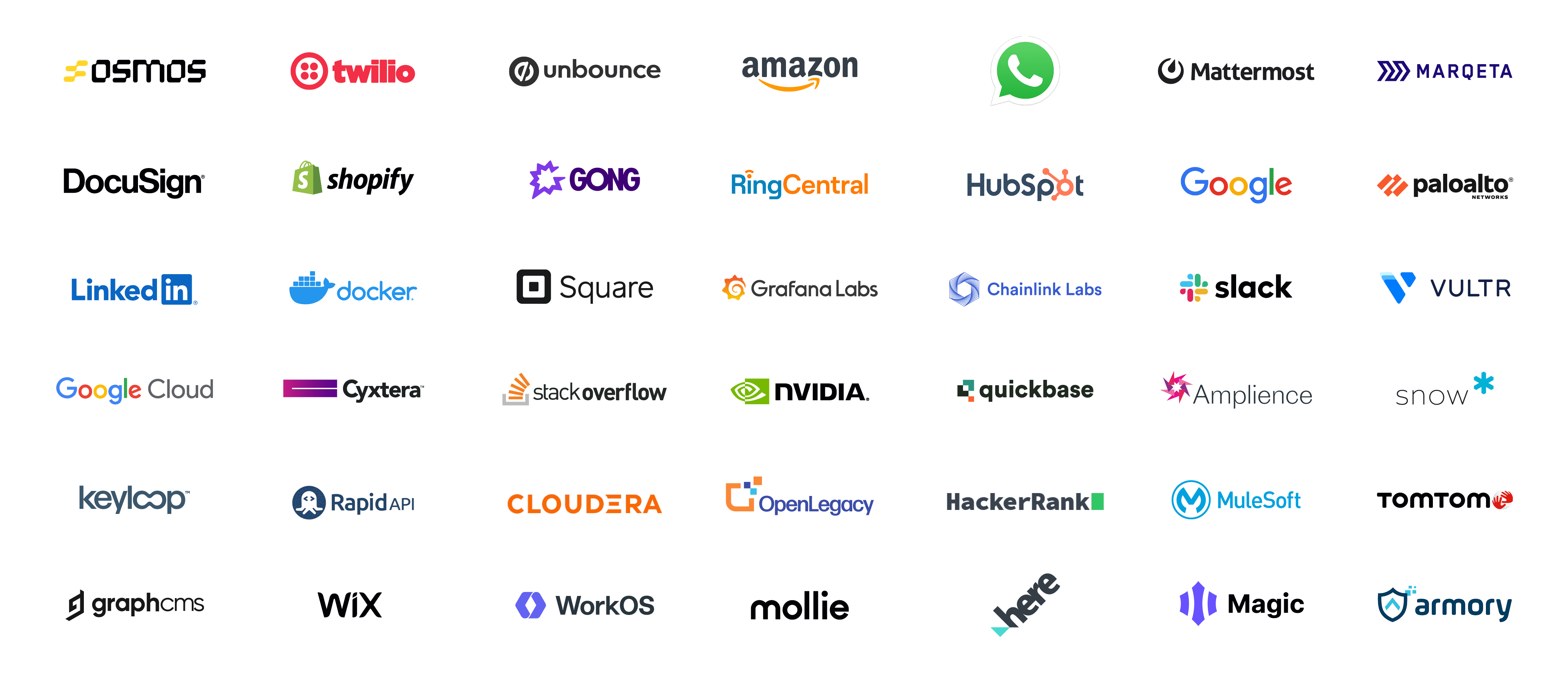 A taste of what's to come...
FAQ
What can you expect from us as standard?
Fresh and relevant content
A treasure trove of regularly-updated resources
Expert insights from industry peers
How long is the content available?
Forever! Once you become a member, all you need to do is to keep your subscription active and you'll have access to all the content, templates, videos, and more for as long as you want.
Do you accept requests?
Yes! At the Developer Marketing Alliance, we're always looking to improve our offerings, so, if there's something you'd like to see in your membership plan, let us know and we'll see what we can do.
This sounds great, how can I sell it to my manager?
Easy. At just $29 a month, if one idea sparks one change that converts just one customer, you'll already have made your money back. In reality, you and I both know the results will span far wider than that though.
Get in touch
Want to chat with us? Ask questions about our developer marketing membership? Any other queries we can help with? Just head to the live chat button at the bottom-right of your screen. 🙂