To succeed in today's highly competitive tech landscape, you must stay up-to-date on the latest trends and developer marketing best practices, as well as have a deep understanding of the developer communities and their unique needs.
This is where books on developer marketing come in. They offer a treasure trove of knowledge and insights, perfect for marketers looking to sharpen their skills and thrive in this field.
So, here are some of the top books on developer marketing, the key topics they cover, and why their essential must-reads! (NB: this post contains affiliate links)
---
1. The Business Value of Developer Relations: How and Why Technical Communities Are Key To Your Success | Mary Thengvall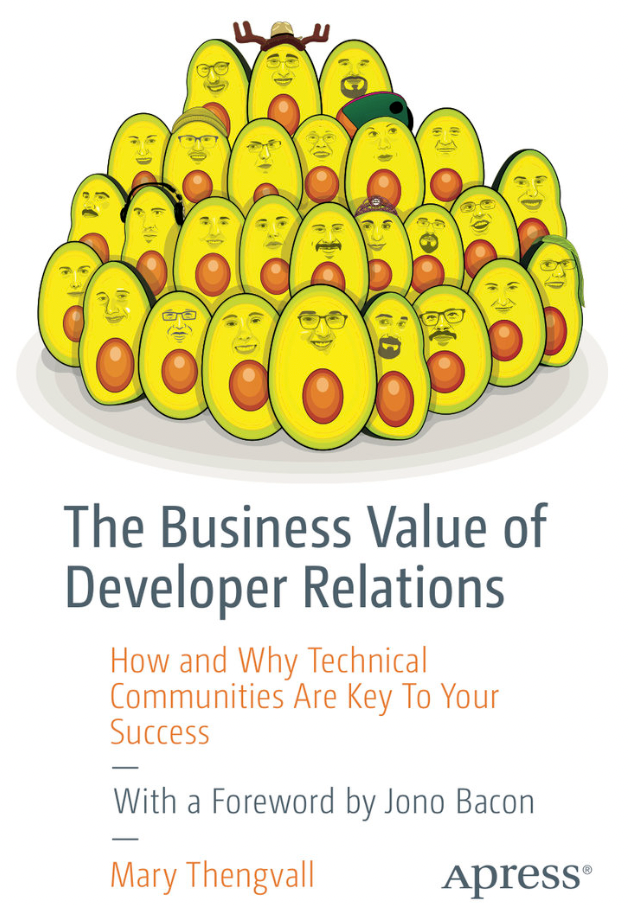 This book explains why having strong relationships with developers and technical communities is essential for companies who sell products to developers.
Mary Thengvall emphasizes that by connecting to these communities, an org can enjoy a range of benefits, such as higher product adoption rates, lower support costs, and improved customer satisfaction.
Featuring insights from successful DevRel professionals from global companies like Google, Red Hat, Docker, Mozilla, and Twilio, this book is for business leaders, tech evangelists, community managers, and developer advocates in the tech industry who don't want to get left behind.
By the end of The Business Value of Developer Relations, you'll be able to:
Sell the idea of a community to your company,
Find, build, and engage with the community,
Hire the right people to manage your dev community, and
Build your own personal brand.
---
2. Developer Relations: How to Build and Grow a Successful Developer Program | Caroline Lewko and James Parton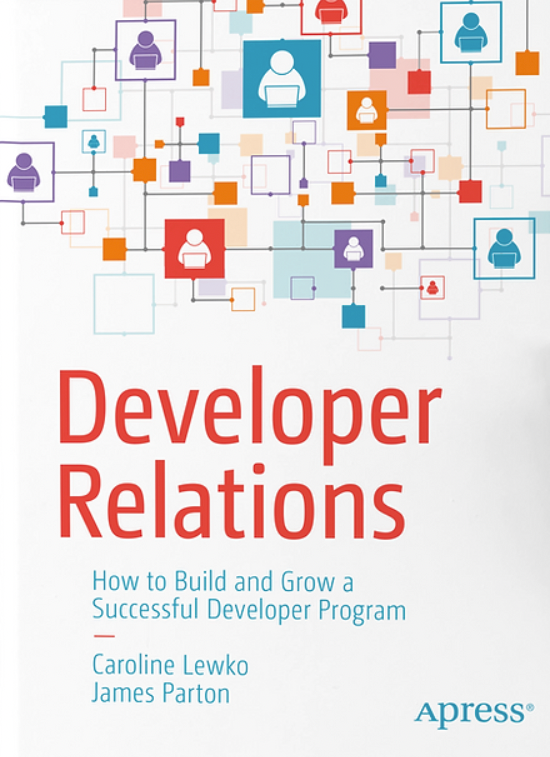 In this book, Caroline Lewko and James Parton talk about the importance of having a developer program at your company or strengthening your existing program.
After all, software developers are now seen as key decision makers when it comes to tech purchases, no matter the size of the org, and some companies are cropping up just to create tools for developers.
There's a growing demand for DevRel, although there are also several challenges that come with that growth. This book addresses those challenges and discusses all aspects of a DevRel program. You get frameworks, processes, and tools, and learn how to:
Create a developer program,
Make developers aware of your offerings,
Stand out from the crowd,
Convince stakeholders to support your developer program,
And more.
If you want to kickstart your own program or want to improve your company's existing one, this book will help you out!
---
3. Developer Marketing and Relations: The Essential Guide | SlashData
This is the third edition of Developer Marketing and Relations: The Essential Guide, which was first published in 2017 when Andreas Constantinou and Nicolas Sauvage felt like there weren't any great guides out there for DevRel, and the best practices were being kept under lock and key.
So, this book is a guide packed full of insightful intel from leading practitioners at top companies like Google, Microsoft, and Mozilla.
If you want to know how to stay customer-obsessed or structure a DevRel program, then this book is for you. It also discusses the importance of community, how to align developer marketing within large companies, what successful developer email marketing looks like, and more – perfect for newbies or seasoned professionals!
---
4. Developer Marketing Does Not Exist: The Authentic Guide to Reach a Technical Audience | Adam DuVander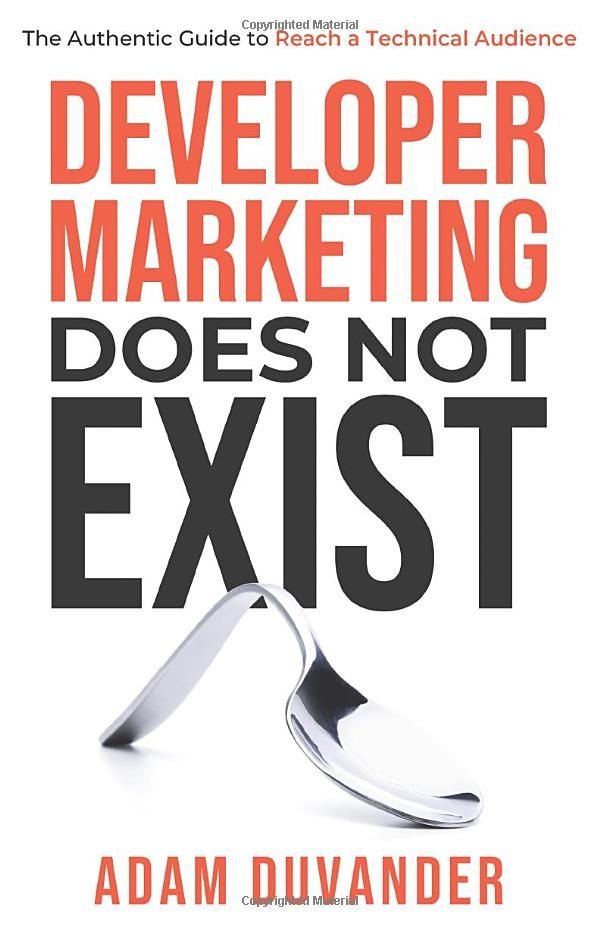 Considering traditional marketing tactics might not do the trick when it comes to attracting developers to your product, you'll need to get a little creative.
This book is all about connecting with developers in an authentic way – first, you need to forget about 'developer marketing' and focus on genuinely engaging with developers to build a relationship with them, which is the key to turning them into future customers.
In this book, Adam DuVander covers many topics, from the developer experience and DevTools as marketing to open source and advertising. A well-rounded, in-depth look that'll help you uncover what resonates with your technical audience.
---
5. Developer, Advocate! Conversations on turning a passion for talking about tech into a career | Geertjan Wielenga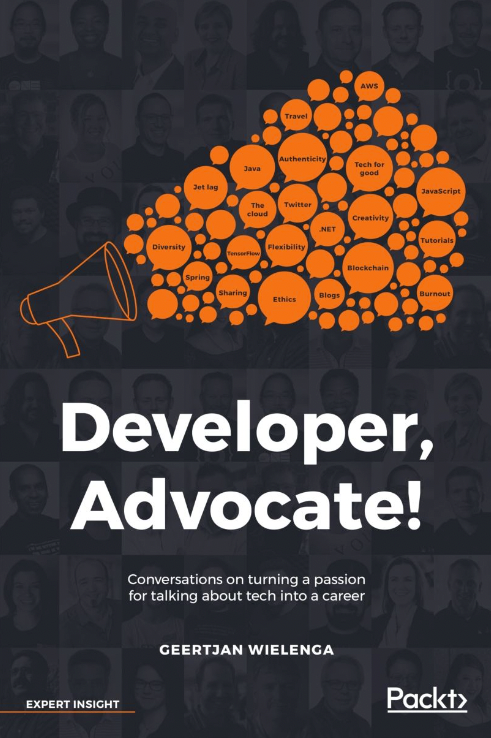 A book that features conversations with 32 prominent developer advocates from tech giants like Google, Amazon, Oracle, and Microsoft. Developer, Advocate! explores the role of developer advocates and their impact on the tech industry, and offers insights into the challenges and opportunities of the field.
The book covers topics like JavaScript, AI, blockchain, the cloud, and open source, and also advises on how to start a career in developer advocacy.
If you're interested in becoming an advocate or understanding the impact of advocacy, then this book might be what you're looking for, since you'll learn about:
How advocates are putting developer interests at the heart of the software industry,
How to use your voice in the tech community,
What people at the cutting edge of tech are saying,
The different advocacy career options,
And more.
---
6. Modern Technical Writing: An Introduction to Software Documentation | Andrew Etter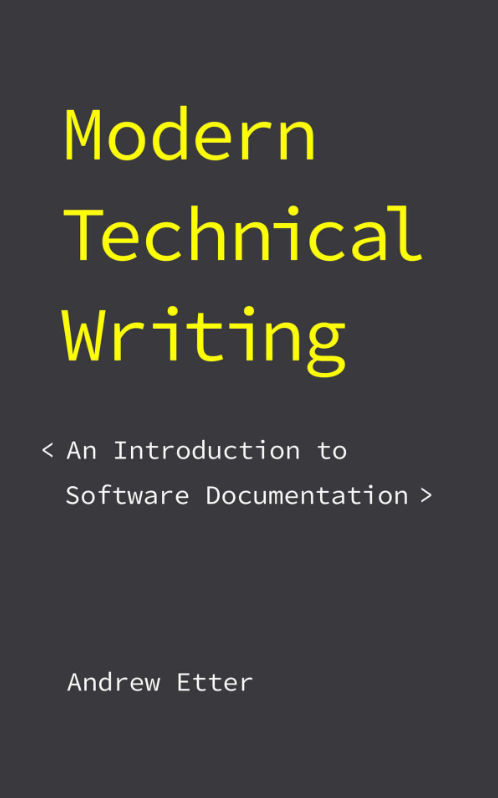 Looking to get started with creating and publishing software documentation? This booklet can help. Written by the lead technical writer at a well-known Silicon Valley company, Modern Technical Writing offers valuable insights and recommendations for both new and experienced technical writers.
While it's not an extensive guide that covers everything about documentation, it does provide a solid foundation and a sensible process for writing and publishing docs.
The booklet addresses a gap in the field and offers guiding principles that'll help you create great documentation.
---
7. Ask Your Developer: How to Harness the Power of Software Developers and Win in the 21st Century | Jeff Lawson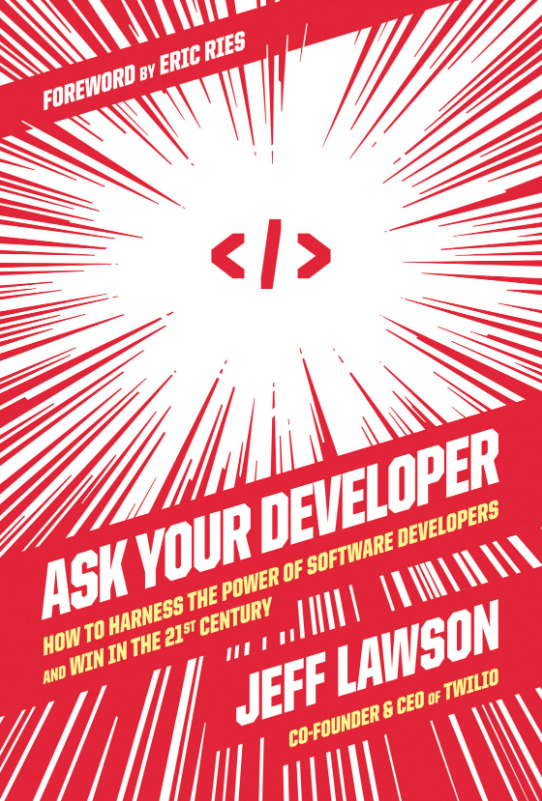 This playbook was written to help unleash the full potential of software developers in any org, providing advice on how to help management use developers to enable growth, solve problems, and drive digital transformation.
Lawson says that developers are the creative workforce who can solve major business issues and create hit products for customers. His book shows how leaders who build industry-changing products consistently do three things well:
They understand why software devs matter,
They understand developers and know how to motivate them, and
They invest in their developers' success.
This book is a toolkit to help product managers, technical leaders, software developers, and more, build great digital products and experiences.
---
8. Docs for Developers: An Engineer's Field Guide to Technical Writing | Jared Bhatti, Zachary Sarah Corleissen, Jen Lambourne, David Nunez, & Heidi Waterhouse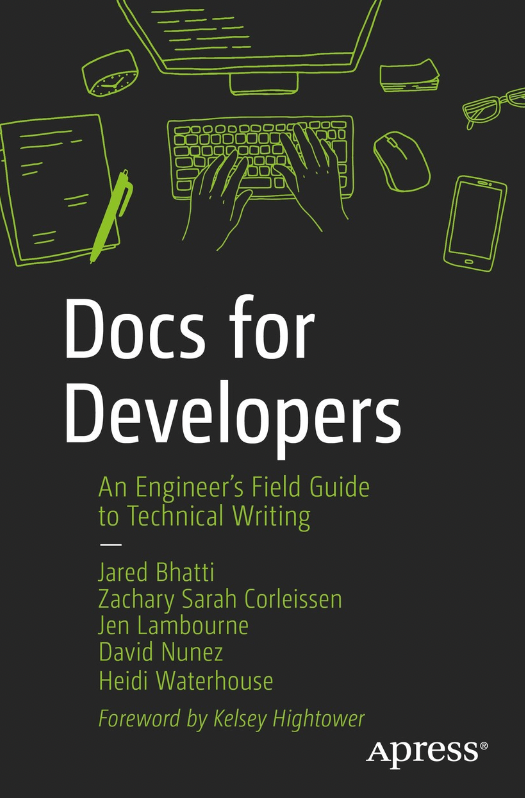 This book teaches you how to create, measure, and maintain documentation throughout the software development process.
It explains the importance of good documentation and offers examples, templates, and principles you can follow in order to build different kinds of docs – as well as measure their success and organize them for user accessibility.
Docs for Developers is aimed at software developers, technical writers, developer advocates, product managers, and other developer marketing roles involved in creating product documentation.
The book includes:
How to research, draft, and write docs like README files, API docs, and tutorials,
How you can measure the success of the content you create,
How to create friction logs and perform user research, and more!
---
9. Smart Marketing for Engineers: An Inbound Marketing Guide to Reaching Technical Audiences | Rebecca Geier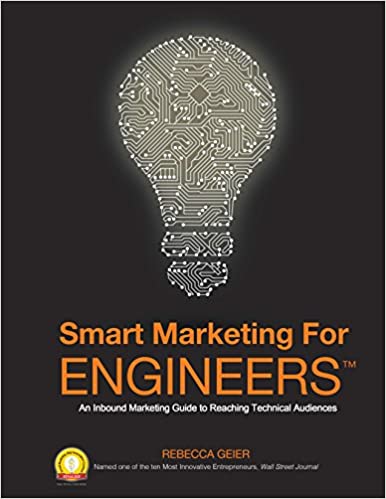 This is a detailed guide on how to use inbound marketing to generate awareness and demand in B2B technical markets.
Rebecca Geier draws from her experience working with hundreds of engineers and scientists to promote their innovations to technical audiences. This book includes data that shows engineers' online content and browsing behavior, as well as templates and examples from several different industries.
It's a great resource for engineers, technical business leaders, and professional marketers looking to target developers.
---
10. The Insider's Guide to Technical Writing | Krista Van Laan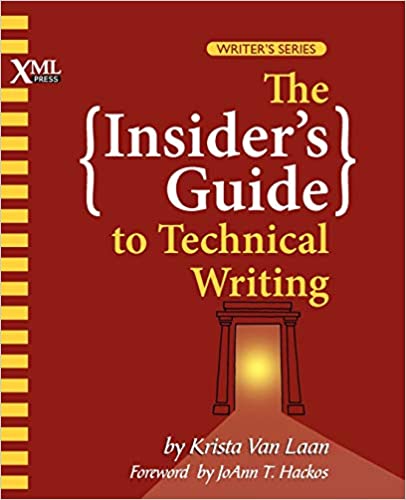 This book is designed for people interested in technical writing, whether you're new to the field or already have a few years of experience.
The Insider's Guide to Technical Writing covers various aspects of technical writing, including the necessary skills and tools, how to manage different development processes, and how to create style guides, templates, and layouts.
The book discusses how to handle the ups and downs of being a technical writer and provides references to additional resources so you can keep learning.
---
11. The Accidental Community Manager: A Guide to Building a Successful B2B Community | Adrian Speyer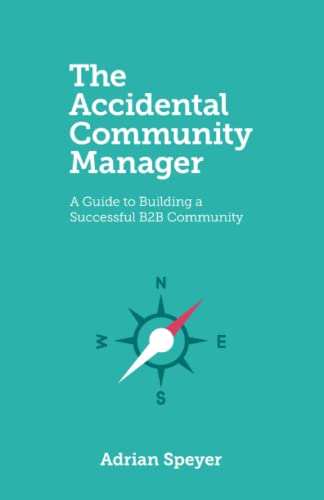 If you're a newcomer to the online community management scene, feel anxious due to your lack of experience, or are uncertain how to even begin, The Accidental Community Manager can help.
This book covers topics like personas, SEO, building a moderation team, what to do if your community is dead, whether or not you even need an online forum, and so much more.
Ideal for people who want resources, guidance, and techniques to be successful.
---
12. Dark Alley Marketing: An indie game developer's roadmap to the dark side of marketing | Steven Long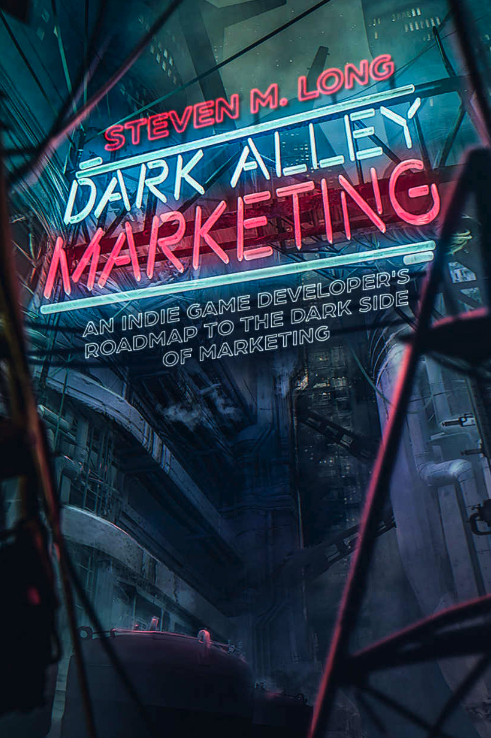 Steven Long presents a straightforward guide for indie game developers to effectively market their games and attract players.
The book has a no-frills approach to marketing and promotion, and outlines the necessary steps for independent devs to get started quickly, keep costs down, and maximize exposure.
The strategy covered in the book involves leading developers through the intricacies of marketing, including social media, email, and game distributors. By exploring several alternative avenues, developers can build relationships and increase their reach.
---
13. Win Over Wizards: A Developer Marketing Handbook | James Christopher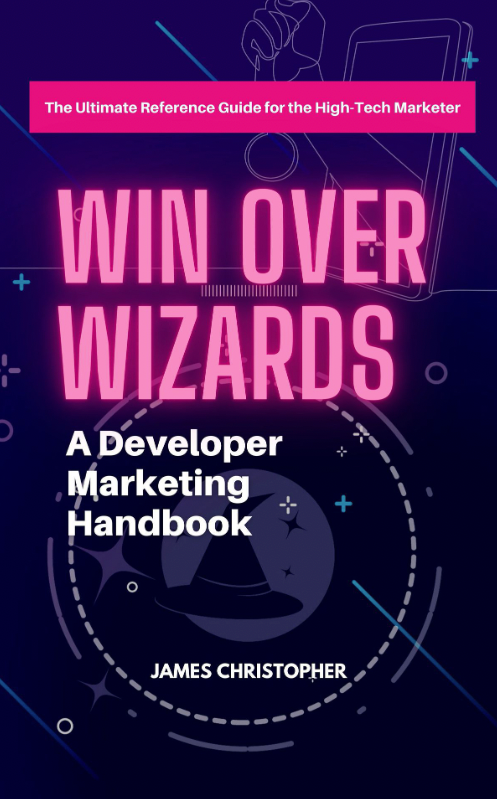 This handy book is a valuable resource for anyone looking to market to a tech-savvy audience. It delves into the challenges and benefits of marketing to developers and offers guidance for navigating the ever changing tech landscape.
The book covers everything you need to know to succeed as a developer marketer, including understanding developers' perspectives, creating engaging content, and building developer communities.
It doesn't matter if you're new to developer marketing or a seasoned professional – you'll find key intel here that'll help you in your day-to-day.
---
These books are essential to the developer marketing toolbox, whether you're a developer relations expert, work with developer communities, want to learn more about developer personas, and, overall, are looking to grow your dev marketing skills!
You can also grab a membership for exclusive content, video ondemand, and more!