This article is based on a talk from the Developer Marketing Summit March 2022.
My name is Jess Petrella, I'm the Group Product Marketing Manager at Unbounce. I have 10+ years of experience in SaaS, and you could say that I'm focused on product marketing all day, every day.
In this article, I'll talk about introducing new technical audiences to your company by crafting well-researched personas that everyone can get behind.
---
Here's a sneak peek at how you can introduce a new technical audience to your company: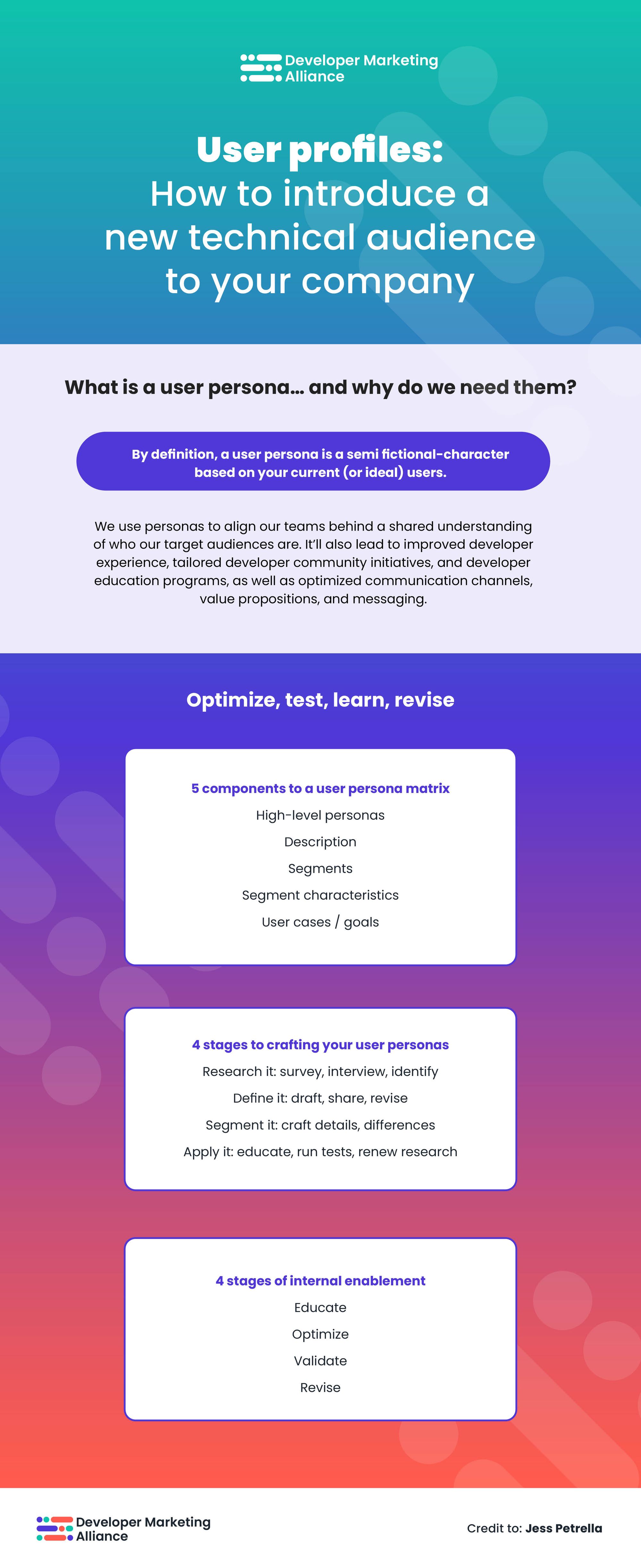 ---
And here are our main talking points:
Let's go ahead and dive in. 👇