The countdown to our Developer Marketing Summit in San Francisco has begun – and here are a few networking tips to help you make the most of the event!
Whether you're attending this Summit (and we totally think you should!) or any other event, you want to make a great first impression on everyone you meet.
Building your contacts and forging relationships is crucial as a marketer, so these networking tips aim to help you put your best foot forward.
Here's what we'll talk about in this article:
Before attending the event
You may think you don't need to do much ahead of the event, but that isn't strictly true…
It all depends on what you're looking to achieve by attending, which is a good starting point for your pre-event strategy.
Think about your goals:
Do you want to make connections with C-suite people?
Do you want to expand your network of developers?
Are you keen to see what competitors are up to?
Or do you want to learn more from industry leaders?
Knowing this will help you to choose the right event for you. It'll also help you to stay focused when you're there. Just think about it: if you're going to an in-person event, it's likely you'll want to wander around and explore.
If you keep your goals and outcomes in mind, you won't be aimless!
A few other things you should know before the event include:
Its location
Will you have to travel far? Do you need to stay overnight? Will that give you more opportunities to network, as you may be able to have meals and/or drinks with fellow attendees (or even speakers)?
---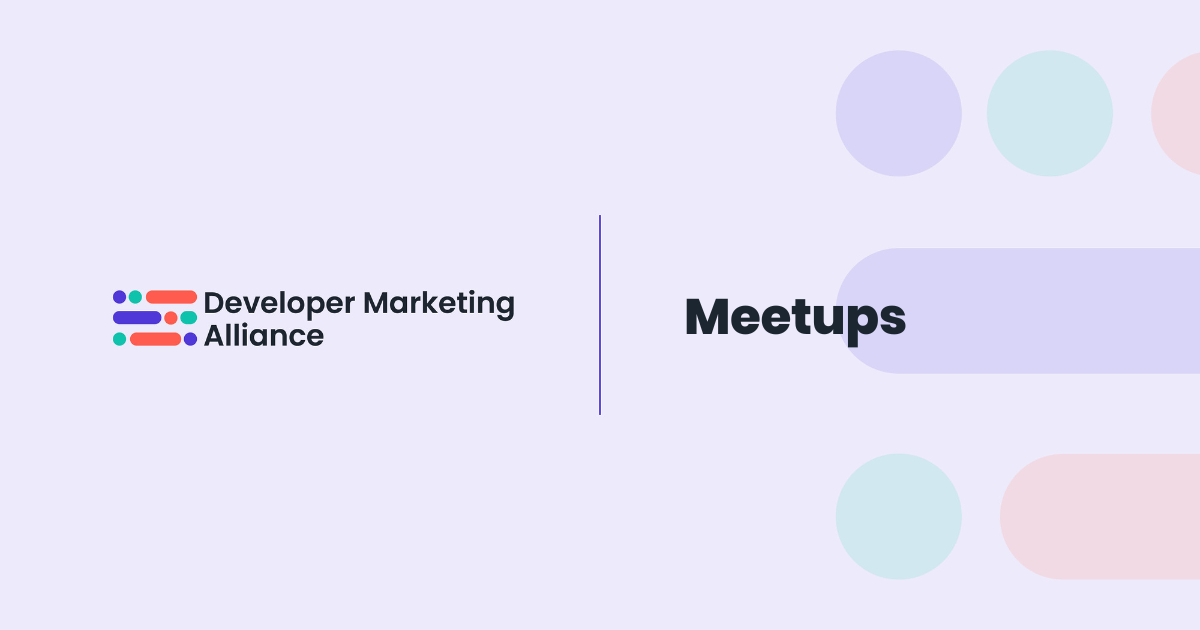 ---
The people attending
Know who's attending so you can research them and have informed chats with them. If you know who does what, it'll be easier to keep the conversation going and to exchange business cards.
The networking opportunities
Check beforehand if you'll have time to speak to everyone you want to. If the event is packed with activities but not enough time for you to go around building connections, it may not be worth it to attend (if your goal is to meet people).
Connect ahead of time
Events don't always give you a lot of time to make an impression on people. Attendees are likely to speak to dozens or more other people, so make sure you're not approaching them cold by contacting them before the event.
This is easier if you have a guest list of speakers, for example. You can email them or connect on LinkedIn to chat before meeting in-person.
Have an elevator pitch
You may only have a few minutes to say everything you want to a fellow attendee, so prepare your elevator pitch ahead of time. Essentially, you'll want to condense your main talking points into a 2-minute speech (give or take), in which you talk about things like your company, any product you're selling – and its benefits – and so on.
Bring enough business cards
This might seem obvious but it wouldn't be the first time someone forgets to bring enough cars to exchange or even forgets to bring them completely.
Business cards are still key if you plan on networking with other attendees, as it's a quick and easy way for you to provide all the information people need if they want to contact you.
Your name, company, email address, and phone number are essentials to have – anything else can be optional.
Keep your cards safe so they don't get wrinkled or you don't accidentally drop a cup of coffee on them! You also want them on hand, so you can quickly give them away without having to search in your bag or jacket while people are waiting for you.
How to network during your developer marketing event
Don't lose track of your goals when you're mingling with people or exchanging cards! This is a very important thing to keep in mind, but certainly not the only one – you'll also want to come prepared with some good conversation starters and, if you're at the event to request something from a speaker or attendee, make sure they know it's mutually beneficial.
Mastering the art of networking takes practice, but we want to make it as easy as possible for you with our tips. Take a look.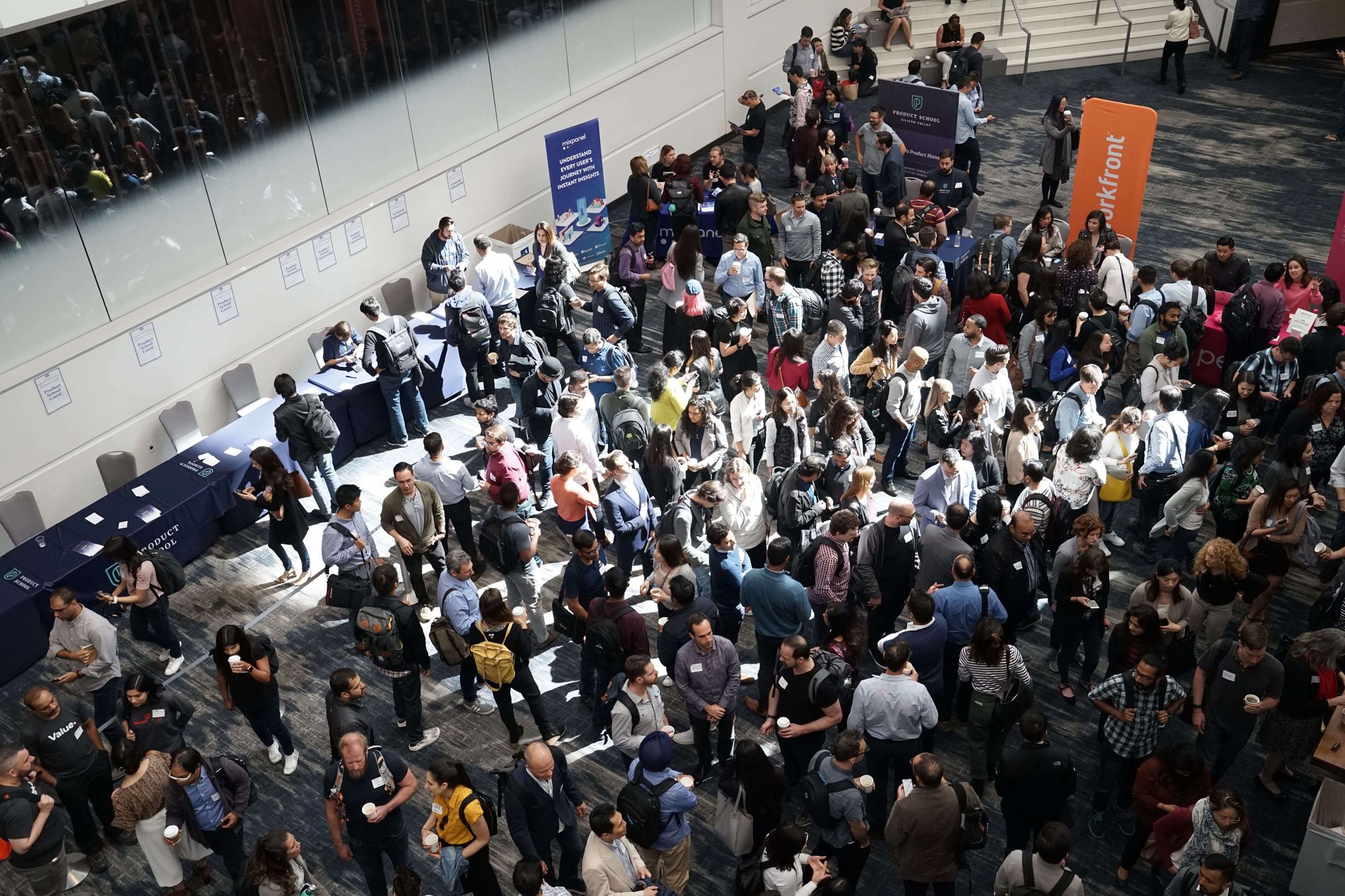 Ask plenty of questions
When you meet new people, you want to show an interest in them and what they have to say – making it all about you and your company or product is a no-no. This applies to most social interactions, not just events, but it's crucial to networking professionally as well.
By asking questions (and following up on what people are telling you about), you show you're engaged in the conversation.
Meeting strangers can be daunting for some, so having questions prepared can help you to avoid awkward pauses – and leave the event feeling like you've made solid connections and got good insights.
Some examples of questions you can ask are:
How long have you worked in your field?
Why did you choose it?
Are you working on any projects you're happy to share?
What do you like most about your role at the moment?
Listen actively
Of course, you don't want to be asking questions all the time. Actively listening to them – and being sincere – will help you to make connections more easily.
On top of this, if you let the other person speak first, you're more likely to hold their attention when it's your turn to speak. People worry about getting their points across, so they may be too preoccupied with that instead of listening to everything you have to say.
However, once they've asked their questions or spoke about their business or product, for instance, they'll be more relaxed and prepared to listen.
Don't be late
While it's fine(ish) to do it when attending a party, you should always arrive on time when you're going to an event, especially if your goal is to network.
Getting there on time means you have more opportunities to make connections and to make a great first impression on potential contacts!
Book meetings with people
This is why it's so useful for you to make connections ahead of the event – it also provides you with the chance to book meetings with speakers or attendees. Most people will have a packed day, so make sure they have time in their schedule to chat with you.
Meeting with people is another way to ensure you "stick" in their minds. As mentioned above, attendees meet so many people that it can be tough to remember who's who.
Share your information
This is crucial for virtual events. You'll likely get the chance to share information about you and your company online, so make the most of this chance and see it as free marketing!
Make sure your bio has all the information you want to share, including your LinkedIn page, your email address, your website, and more. Sharing your LinkedIn is a good way to stay in touch with the people you meet long after the event has finished!
Engage in the discussions
It's always good to do this no matter the type of event you attend, but it's especially important if it's virtual, since you won't be in the venue in person to talk to people.
By participating in the discussions that often occur during the speaker sessions, you can make a great impression. Ask questions or provide your opinion on a topic – it shows people that you're engaged with the conversation and interested in what they're saying.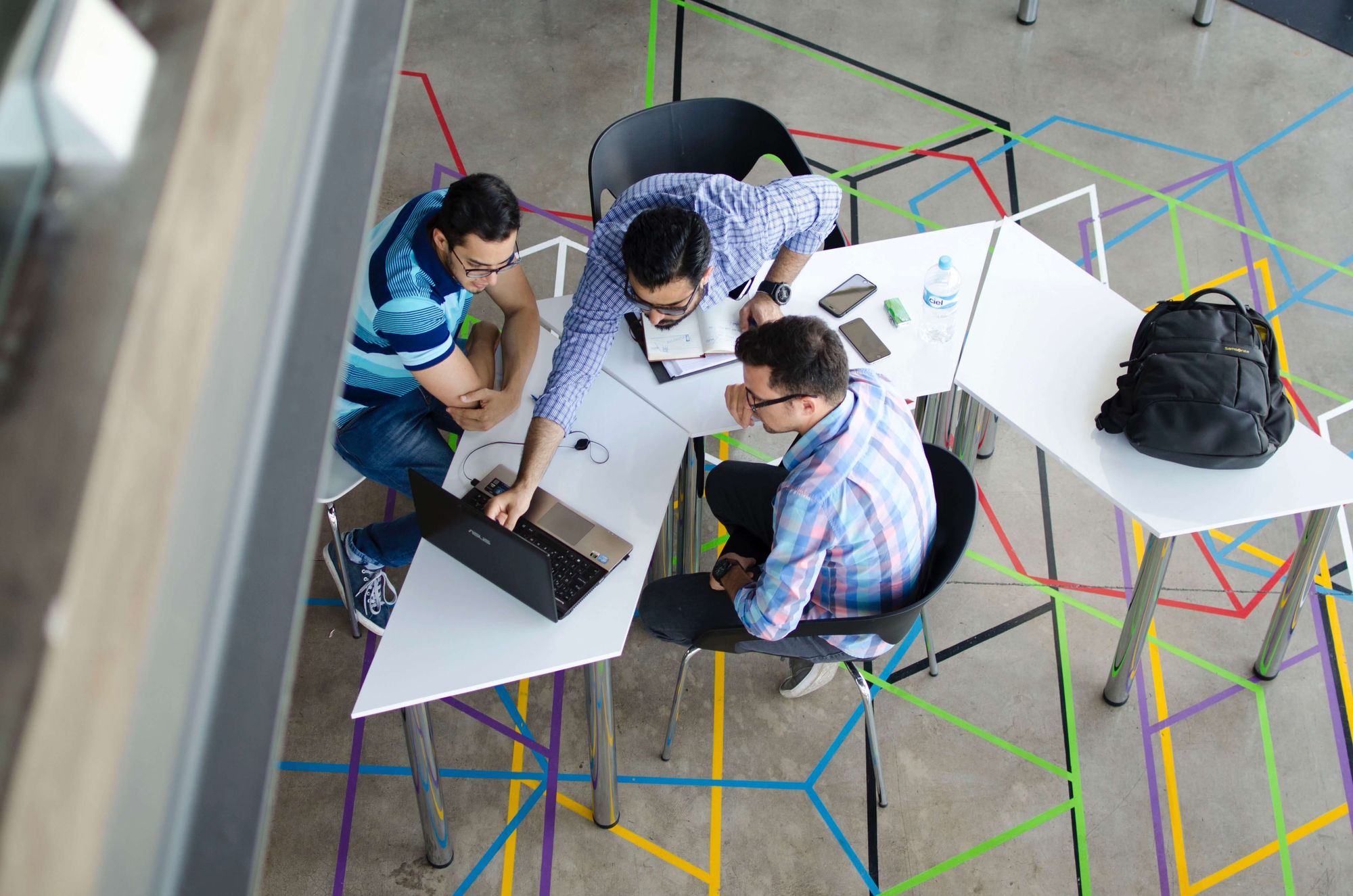 Tag people on social media
If you're uploading a photo of you at the event or creating a post, for example, make sure you tag everyone involved too (and use the right hashtags). This can help you to build relationships, as you'll be more visible to the people organizing, hosting, or attending the event – or speaking.
Be succinct
While networking events are great to chat with people, it's important to take into account that everyone's busy. So, when talking to someone, make sure you get to the point as quickly as possible.
You'll have the chance to speak in more detail later, so focus on getting key information across and on building a rapport. After the event, you'll have the opportunity to follow-up on what you discussed while there.
Write stuff down
Let's be honest; who remembers what they ate for breakfast yesterday? Hardly anyone! Nevermind info they got at an event.
After meeting several people, details like names, company roles, etc., start to blur with one another, so you may not remember who does what or who told you XYZ after a while. So, after speaking to a few attendees, make sure to take notes about them and the conversation you had with them.
You can even do it on their business card, so that you don't forget important details for when you contact them after the event. Your future self will thank you for doing it while your memory is still fresh!
Be prepared to showcase a product
If you have the chance to mention your product, then make the most of it! Make sure you have the main talking points ready to go, including:
What the product is
What it does
The benefits people get from it
Any success stories/case studies
Be social while you're there
It goes without saying but be ready to speak to anyone at any given moment. Otherwise, you may miss out on opportunities.
When around so many people, the more introverted among us would likely prefer to sit in a corner for a while to recharge our social batteries – while that's perfectly fine, make sure you're asking lots of questions and starting dialogues with people too.
You may even be approached by someone. So, it's crucial you're always "on" so that you can easily enter into conversation with attendees (and so you can plug your product or company if you have the chance).
---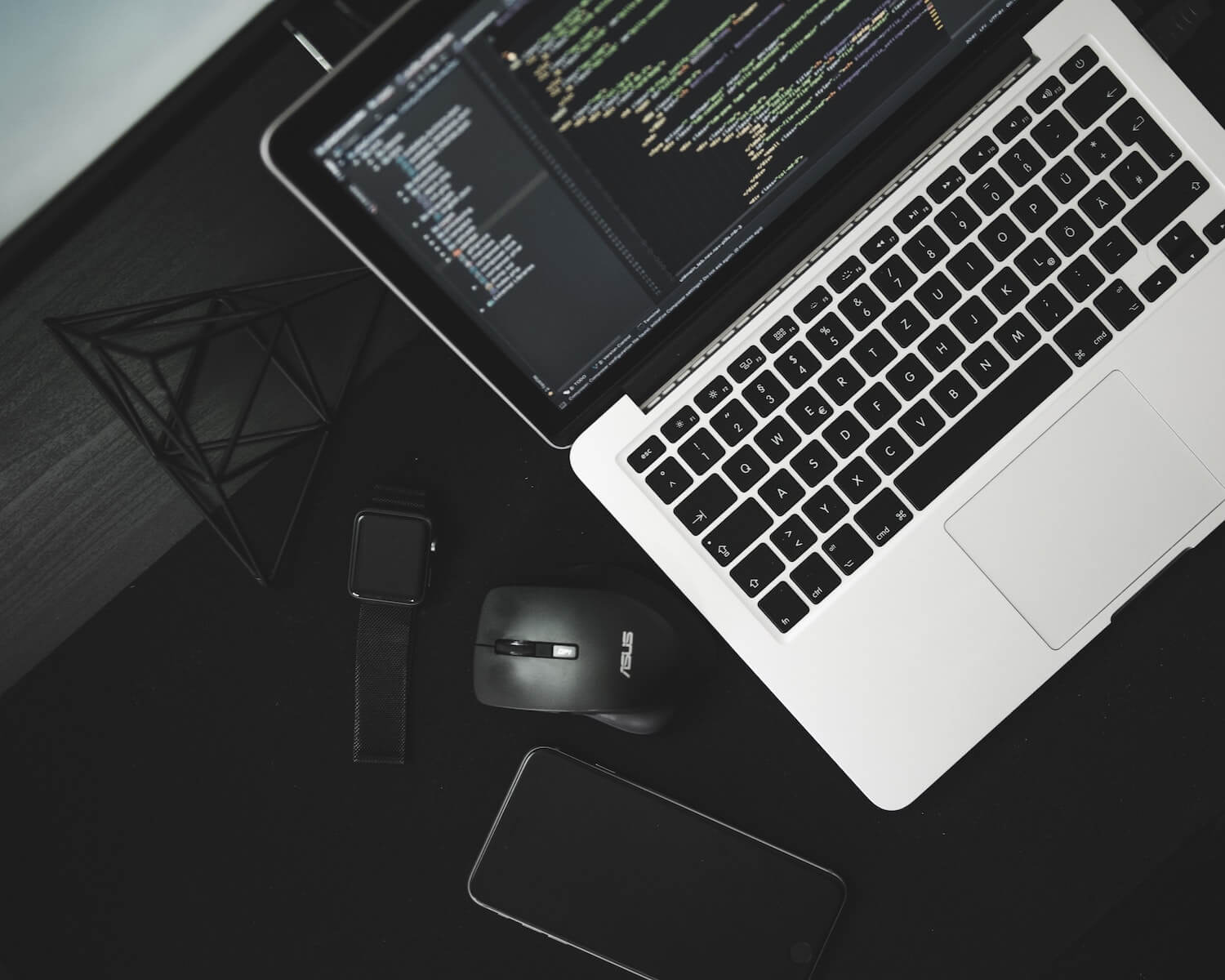 ---
What about once the event is over?
Networking with fellow developer marketers, C-suite, or developers (depending on what you're attending), doesn't end once the event is over.
Always follow up
You sowed a seed, now it's time to water it and watch it grow. Don't just disappear into thin air – take the business cards you received and send out follow-up personalized emails that express how much you liked meeting them and how much you're looking forward to talking to them again.
You can also connect with them on LinkedIn, but make sure you're sending a personalized message. Messaging people in bulk with generic emails or notes can undo all your hard work!
Reflect on the event
What did you learn? Did you organize all the notes you took? Did the event meet your expectations? How useful was it? Do you already have another one in mind?
Ask yourself these and more questions to make sure that you got the most out of attending the event – and so you know what to do for the next one.
Consider speaking at an event too
If you want to continue making connections, whether with other developer marketers or at a DevRel event, for example, why not sign up to be a speaker?
Start small to gain experience if you're a little nervous about it, but in no time you'll be able to talk at many different events and build stronger relationships with attendees.
In short, start preparing for the event before you attend, be proactive and social while you're there, and never forget to follow-up once you're home again.
Have you registered for our in-person Developer Marketing Summit on 21-22 September in San Francisco? You can attend, request to speak at the event, or both! We've got speakers from top companies, from Slack and Google to Asana and Twilio, so get industry knowledge straight from the experts.
---
Join our Slack channel to stay up to date to connect and networking with your fellow peers, check our job opportunities, and more.