A 2020 study revealed there are 26.9 million developers worldwide, but with the emergence of low-code and no-code development platforms, could their role be under threat?
We've explored the topic further, focusing on:
What a developer is
The role of developers in customer experience
What low-code and no-code development platforms are
The difference between low-code and no-code platforms
Benefits of low-code and no-code platforms
Challenges of low-code and no-code platforms
How to improve your developer marketing knowledge
---
What is a developer?
Developers have been classed as the "creative minds behind computer programs".
While some developers focus on specific programs or applications, they can also specialize in the creation of networks or underlying systems that serve as a trigger to power other programs.
Hence, developers fall into two different categories: applications software developers and systems software developers.
What is an application software developer?
An application software developer designs computer applications. These may include word processors or mobile gaming applications.
In some cases, they'll create software that's customized to meet the tailored needs of a specific client, and in others, they'll work on products geared toward the general public.
What is a systems software developer?
A systems software developer enhances software used on a system.
They also conduct research, design software, and install and operate new features.
In short, there are many different types of developers once you truly drill down these categories.
---
How crucial are developers to customer experience?
For the most part, developers continue to play a fundamental role in delivering a seamless customer experience.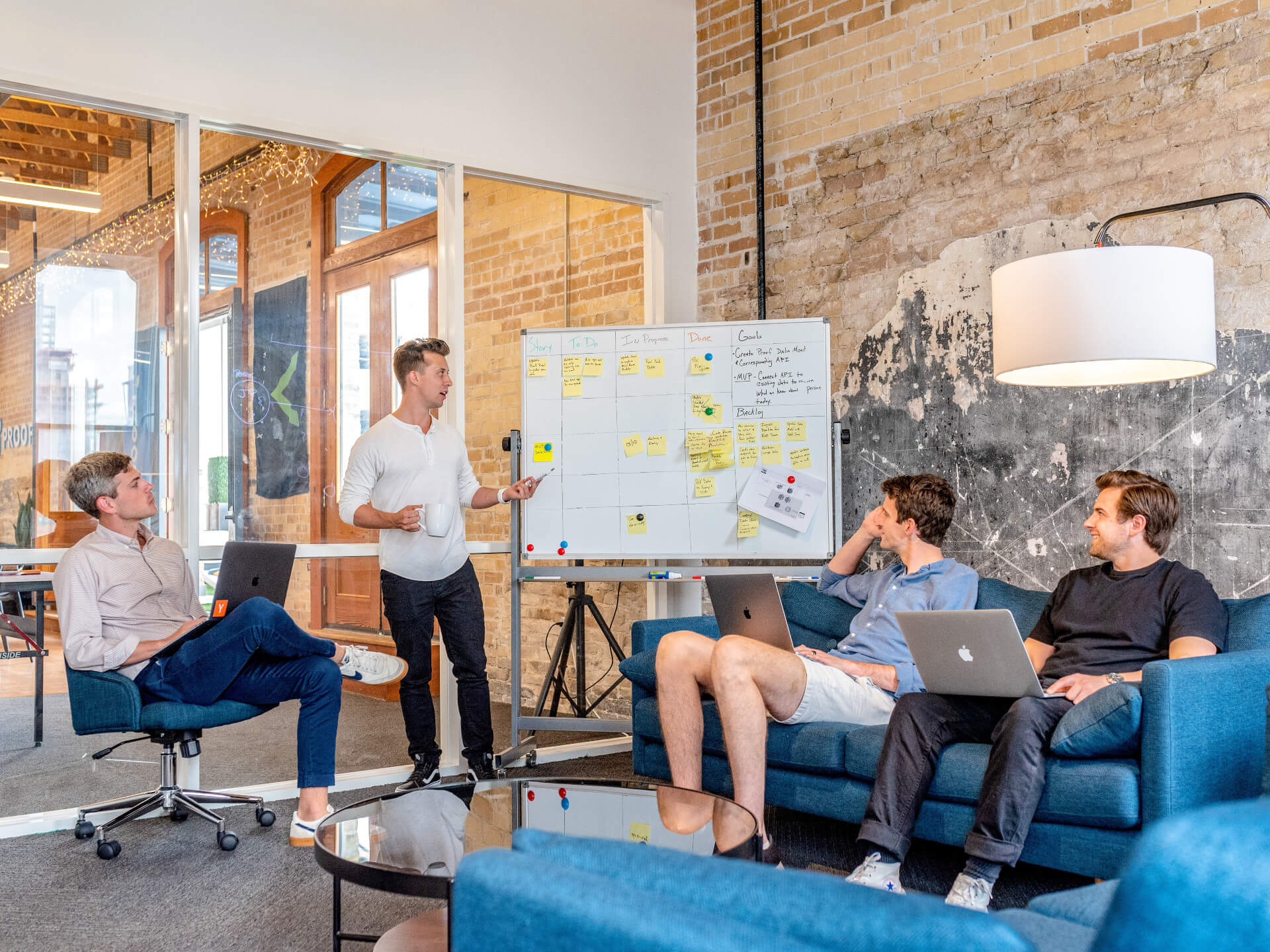 In fact, in Twilio SendGrid's 2019 study, the State of Marketer-Developer Relationships, 89% of developers and 86% of marketers said they believed they both played a critical role in the overall customer experience.
However, experiences of working alongside developers can be mixed, as Martin Bakal, Product Marketing Director and Evangelist at OpenLegacy revealed.
"In my company, there were times when I worked with developers. But it was less about working harmoniously with a developer as much it is working with the customer developers.
"The hardest thing sometimes is that all developers are different. I spent years developing for the embedded industry and selling developer tools to the embedded industry. The developers in my company had no idea what an embedded developer does.
"The people in my team weren't embedded developers themselves, which meant their needs were completely different than their actual customer needs. So it wasn't about telling my developers to go talk to these people because they wouldn't be talking the same language."
For some, working with low-code and no-code development platforms is the preferred alternative - but what are they, and more importantly, could they potentially overtake developers as the preferred option?
---
What are low-code and no-code development platforms?
Low-code/no-code development platforms allow users to drag and drop components to create mobile or web apps.
Companies are already reaping the benefits of low-code development, with companies such as Squarespace offering their users the opportunity to build high-quality websites with minimal knowledge of coding principles.
---
What's the difference between low-code and no-code development platforms?
Low-code and no-code platforms both bring the same benefits to the table, but they're both slightly different.
Low-code platforms
Users of low-code platforms still need to understand coding, albeit to a much lesser extent.
Novice programmers often use low-code to build simple applications or develop functions within an app that's already on the market.
Seasoned programmers also use low-code platforms to help them complete smaller tasks before switching their focus to more complex assignments that are more sophisticated, and often more valuable to the company.
No-code platforms
No-code platforms are aimed at citizen developers with minimal or perhaps no understanding at all of how coding works.
These platforms are non-technical and users don't need program language skills to build, test, and use business apps.
Typically speaking, apps created in no-code platforms can handle simple functions, while those created in low-code platforms can run integrations and digital transformation initiatives.
However, some technology product analysts suggest no-code platforms align with the low-code market, given some platforms require a degree of coding for elements of the application development and deployment process.
---
Advantages of low-code and no-code platforms
The main benefits of low-code and no-code platforms revolve around ease of use and time-saving.
The simplicity of low-code and no-code platforms enables users to reduce the time spent on the development process and deliver applications within a shorter timeframe.
Non-specialists can complete tasks that previously required the acumen of an IT professional, and this allows their colleagues to focus on more demanding assignments.
---
Disadvantages of low-code and no-code platforms
While low-code and no-code development can alleviate the workload of developers with greater skillsets and help teams save time, they do have their limitations.
While low-code and no-code tools' ease of use is often viewed as a benefit, this can also be construed as a hindrance.
Such platforms are inexpensive to make and simple to use, therefore it's easy for employees to build apps that could potentially slip under their boss' radar. This could lead to sensitive data/information potentially be compromised.
Add to that, questions remain when it comes to scaling apps that are a product of low-code/no-code platforms, while debates surrounding favored methods for managing and maintaining these features continue to rumble on.
---
Do companies favor low-code/no-code or development teams?
To establish a clearer understanding of the role of low-code and no-code platforms within organizations, we surveyed 200 product marketers in our sister community and asked if:
They only use a development team
They used low-code/no-code and a development team, or
They only use low-code/no-code platforms

Over half of the product marketers we surveyed (58%) said they continue to only use a specialist development team at their company, while 34% of respondents use development teams and low-code and no-code platforms.
If our results are anything to go by, it'd seem low-code/no-code development platforms won't be replacing traditional developers anytime soon, with just 9% saying they've relinquished dev teams of their responsibilities and opted instead to rely solely on low-code/no-code platforms.
While these findings appear to resoundingly dismiss the notion that developer's roles could be under threat, we sought additional input from the PMM community.
"I consult with a startup that's creating a low-code MarTech platform. But (at least for the foreseeable future) a developer still needs to implement it and tie it into the many inputs and systems already in place.
"I see platforms like this saving dev time and allowing them to do more complicated, more impactful work - like architecture and experimentation, but low-code and no-code platforms won't be the death of the developer."
Erika Klics, Owner and Job Search Specialist at Art of the Resume
"Low-code/no-code will not and should not replace traditional development. The tools out there are used to augment existing development processes.
"I do, however, think low-code is the way of the future, low-code vendors empower more developers to build solutions for their organization in addition to supporting traditional developers in streamlining their SDLC (depending on the vendor). There are great examples of organizations that have used low-code to modernize legacy systems, move to the cloud, etc."
Dina Durutlic, Product Marketing Manager at Mendix
"The no-code boom is a by-product of the product development process. Good no-code products will follow all the principles of clean code and good no-code devs still learn a lot to build no-code apps.
"Having low-code/no-code solutions free development time to focus on something more difficult. For example, having visual email builders free front-end devs in small teams from making emails in HTML.
"Using no-code-made products is great for MVPs but won't work when the complexity of the product grows.
"Finally, no-code platforms give more jobs to developers, rather than take it away. This is because more and more people can have an easy entry point to development; mature companies prefer to hire a "Webflow developer" to move the site to Webflow rather than ask to do it as a marketer."
Lisa Dziuba, Head of Marketing and Community, SDK at Abstract
"Low code/no-code platforms still require some development processes and help expedite the development process by bringing in those without coding capabilities into the development process.
"Enabling non-technical users to create, and democratizing the app development process while also enabling developers to build additional functionality on top of what low code/no-code platforms provide, extends their functionality to make more bespoke web experiences possible."
Alex Diaz, Senior Product Marketing Manager at Webflow
---
How to improve your developer marketing knowledge
With the role of the developer far from dead, ask yourself: is your knowledge of B2D up-to-scratch?
Whether you're new to developer marketing or want to complement your existing knowledge with newfound skills, join us for the Developer Marketing Summit in San Francisco.
On September 7-8, we'll be joined by elite brands including Slack, GitLab, RingCentral, DocuSign, Google, and many more, who'll be sharing their expertise and proven developer marketing strategies, including:
⭐ Executing developer focused GTM strategies
⭐ Building & engaging developer communities
⭐ Cross-functional collaboration with internal teams
⭐ Nailing developer education & training programs
⭐ Driving developer engagement through hackathons & events
⭐ Tracking key metrics & measuring success
⭐ Communicating with impact through effective messaging
⭐ Structuring your team for success
---
Become a member of the Developer Marketing Alliance for exclusive content, OnDemand videos, templates, and so much more!