Do you know what it takes to transition from a product marketing manager (PMM) role to a developer marketing one?
Knowing how to engage developer audiences is just part of it but, thankfully, we have two experts ready to take us through the developer marketing career path.
On the agenda for today, we have:
Who are we?
We're Becky Trevino, VP, Product Marketing & Operations at Snow Software, and Ali Mahmoud, VP, Product Management at Augmentt.


"I lead product marketing and operations at Snow Software. I've been in product marketing for over 10 years, moving up the ranks from senior PMM to leading the product marketing function. Throughout my career, I've really targeted and spoken to that technical audience.
"In previous lives, I've actually gone after the developer audiences, as I was trying to build up the cloud at my former company. Also, I owned our Rackspace community, where we were aiming to build a community that just spoke in cloud, and spoke about all the latest technologies in that alley." – Becky Trevino
"I'm VP of product management at Augmentt. Like Becky, I've been at different companies, in many different roles, and I'd say there's been no consistent thread throughout my career. I've probably worked across seven different industries and with many types of personas.
"I'm a former developer myself, as I started my career in software. Very quickly, I graduated into product management. And, over the past 13 years, I've been working in product management and in product marketing roles.
"For me, it's all about building great products, communicating them to the target market you're trying to reach, and really understanding them regardless of the industry you're in. Software developers are near and dear to my heart; I still consider myself one even though I haven't touched code in, probably, 12 years." – Ali Mahmoud
What PMMs should know before going into developer marketing
A lot of times, the rank of developer marketer comes from somebody who's been a solution consultant or an engineer who might be looking for another type of career.
If you just had a background that read "senior product marketing manager", you might not be top on the list of people under consideration for the role. But it's certainly not impossible to get there – it's important to know your developer personas and use that research ability that's strong in PMMs in order to convince someone that, "actually, I know a lot about this".
The people who make the best product managers are the ones who are curious about their customer. This is universal. It's not about this foundational, perfect knowledge that you must have, but about keeping your eyes open, talking to sales, to the solution architects, to developers at your own company, etc.
Basically, just be willing to learn. Anybody can become an expert in any persona. And, just by talking to them and understanding their problems, you can more easily know where they fit within the company's hierarchy and who's a part of the buying and decision-making processes.
You don't need to be a coder yourself to understand the people who write the code.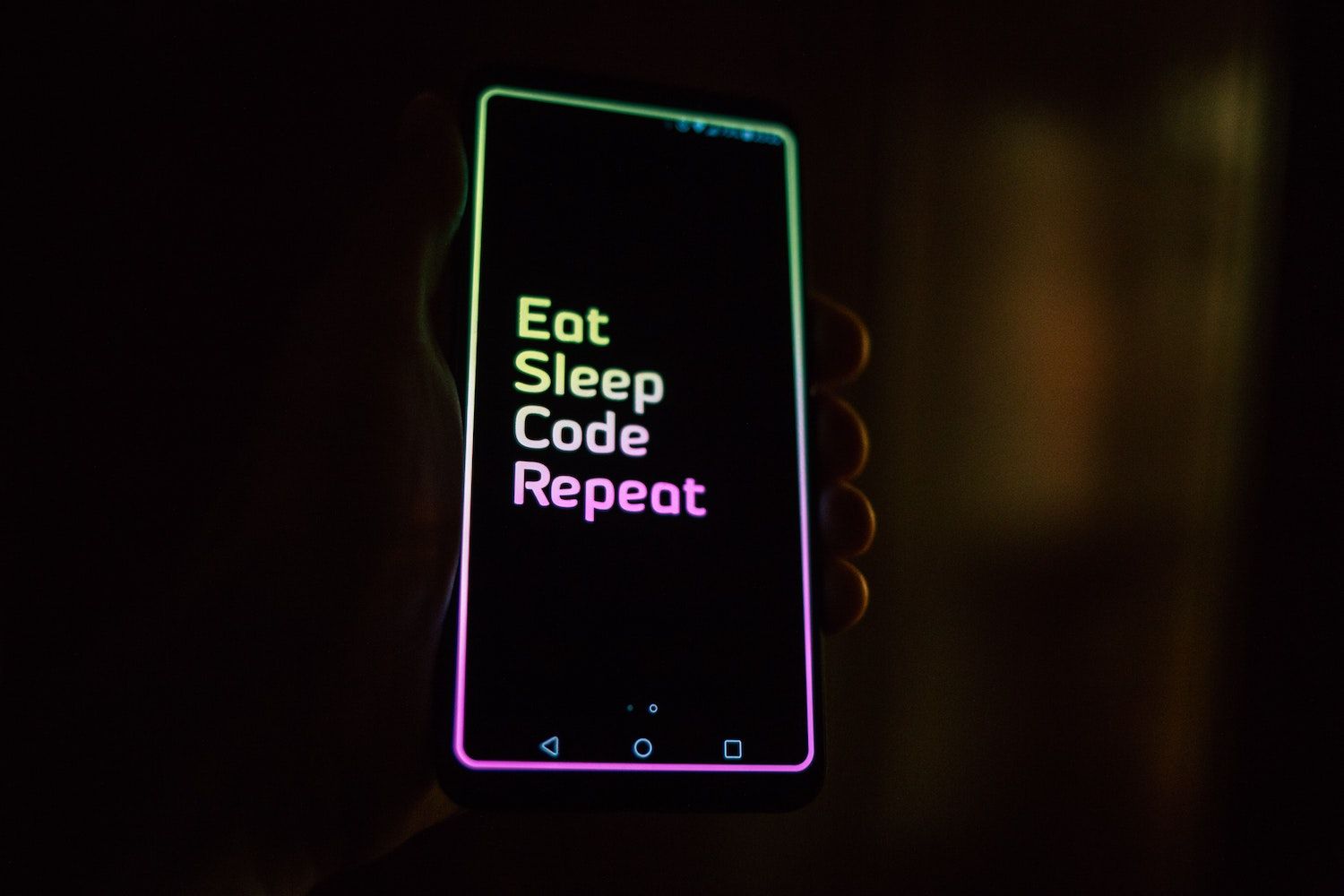 The developer 'persona'
Another thing to know is that you should break your assumptions and stereotypes. Make sure you understand your personas and use that framework to get a deeper knowledge of your target audience, but keep in mind you're dealing with individuals.
You're targeting a specific segment of the market so, while you can use your blanket persona, it's also crucial to think of specific people. Are you looking at front-end developers, back-end, full-stack? Do they have specific interests? Are they focusing on databases? What are their pain points and which solutions can you present them with? How are they buying these solutions?
How can you help?
There's no stereotypical programmer or even programming role. Teams are very different and people like a variety of things, from games to sports; they come from every walk of life, so we can't assume they're one type of person in their personal life.
What they do share is a common role – and understanding this role is crucial because it allows you to reach them with the right message. Are they the ones writing the code? Are they architecting? Are they part of the day-to-day operations? Maybe they're just testing a product.
A common trait all developers have is that they're analytical and fact-based, so a little bit of emotion and creativity always goes a long way in marketing.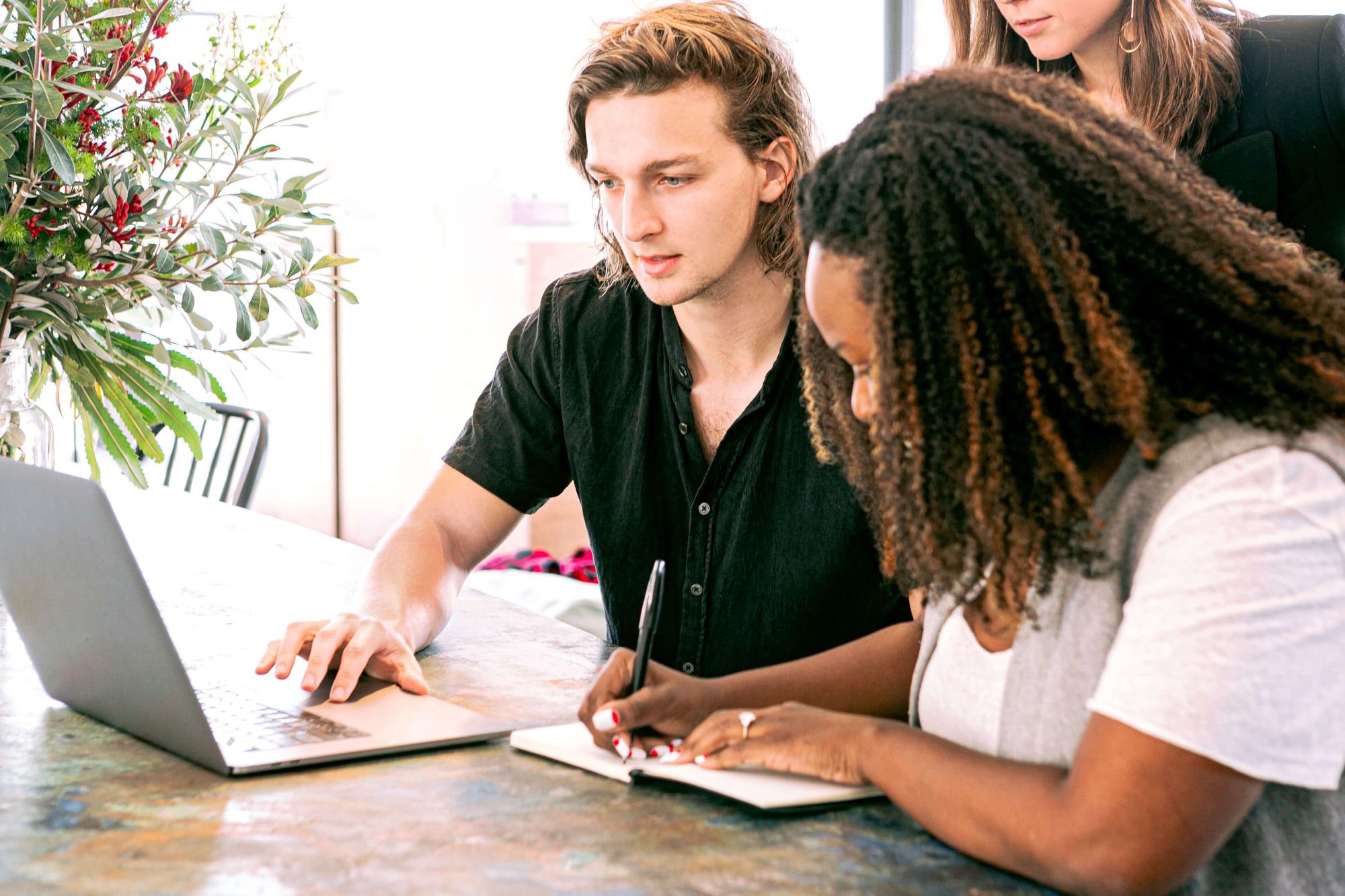 What developers want
The thing to remember is that you must be useful for that person as they're trying to do research around an area – developers, like everyone else who's trying to make a big purchase, have to research first. They're often the most analytical of audiences and tend to hold off talking to a salesperson for as long as they can.
They want to hear from other developers like them who had experience with a particular technology before they make a purchase. Developers also want to try the product before committing to it.
This is why it's vital you really understand the research they need and know what would help them come across as credible. Which communities do they frequent? Where are they finding information? What are they talking about in the community?
The developer's buying journey
A developer's pain points tie in with the buyers' journey. Different personas will have different pain points, and these can be helpful in making sure you have the right content at each stage of the process.
You may want to focus on something like the RFP (request for proposal) process, for example, but you might have a person who's just in learning mode and keeping up with the latest trends. So, while you're doing an awareness-style campaign, they could be further down the buying journey and trying to shortlist someone.
It's really important to understand the stages of the journey so you can educate people, whether they're browsing one of their favorite dev websites or they're further down the process.
Developers, like everybody on the planet, have a boss, and they have to justify new spending for something they want. If you can solve that problem for them and show them the ROI or a competing company's results, that's exactly what they need.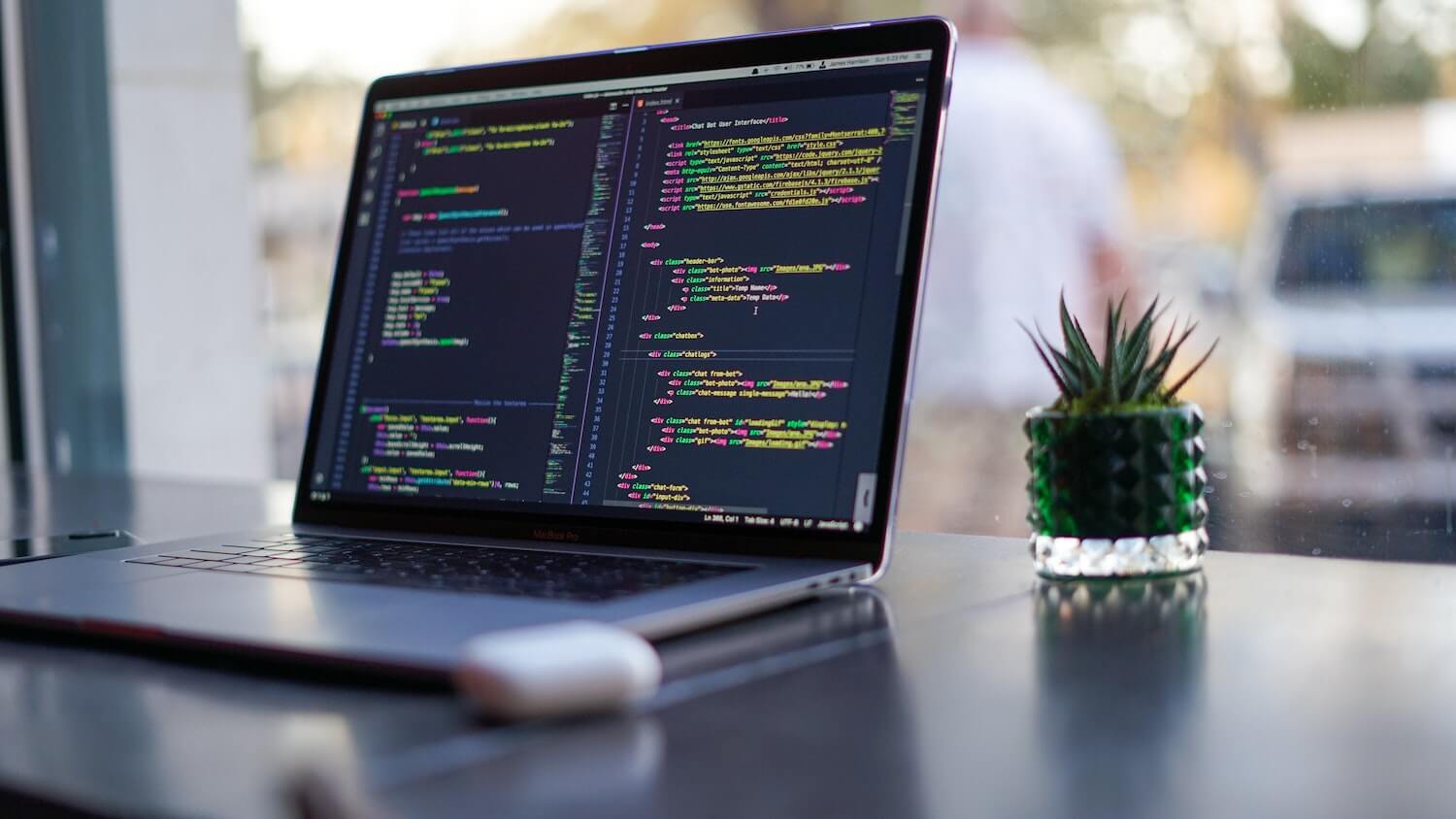 Using technical knowledge to understand your personas
When making the transition to developer marketing and getting to know the developer personas, you should know your limits too. So, if you're technical, leverage that!

"Even though I have technical abilities, I never assume that I know exactly who my persona is and what their problems are. So I keep that open mind. And I think that, if you're technical, then get to know your product, be the evangelist for your product.
"One of the hardest things for the average PMM to do is to take an idea and have it see the light of day in a marketing campaign or a public video on the corporate website. And if you can have a relationship with marketing and do quick turnarounds to record your own demos or write your own blogs, the velocity that you'll be able to hit the market with is massive.
"So, if you're technical, leverage yourself, but also pair up with other people internally. Don't wait until someone else comes along to create all that great educational content for your company. Often, you have to be the agent of change to get the ball rolling; when marketing sees the impact, that's when you get the resources and the budget to support you." – Ali Mahmoud
The biggest mistake we can make when we're technical, then, is to assume that "I'm the persona". No one is ever the persona. So we have to challenge our assumptions and not assume that our clients think the same way we do.

"That comes down to my three rules of product marketing, which I'm going to transfer to developer marketing. They are: know your product, know your customer, and know your market. Those things are fundamental. Many people don't focus on the 'know your product' part and leave it to the product marketers, but they should be able to demo and talk about that product like no one else.
"You have to be able to listen to the experts within your company, listen in on the sales call, create a goal for yourself to be the person that can demo your product better than anyone else. Then, you'll be able to answer the tough questions and not feel apprehensive about the product.
"If you can marry that product, customer, and market, you come across as somebody really credible in any space." – Becky Trevino
Developers want to hear from real people. You're a real person who is passionate about your product, so just get it out there, get some feedback, adjust and iterate going forward, and the production value will increase over time.
Think about a YouTube influencer or anyone else who's successful today – they're passionate about something, shared that passion, and found like-minded people to follow along. The millions of followers and dollars came later.
Avoid being gimmicky
One thing to consider is that you should avoid gimmicks. Don't try to get there too fast or cut corners, since that can put you in a bad spot and make you lose credibility. If that happens, the next time you try to build a community, whether on Reddit or any other place, such as Slack, nobody will want to interact with you because you've lost that credibility.
So, be wise about the way you're posting, listen, learn and absorb, and be that sponge of knowledge for people.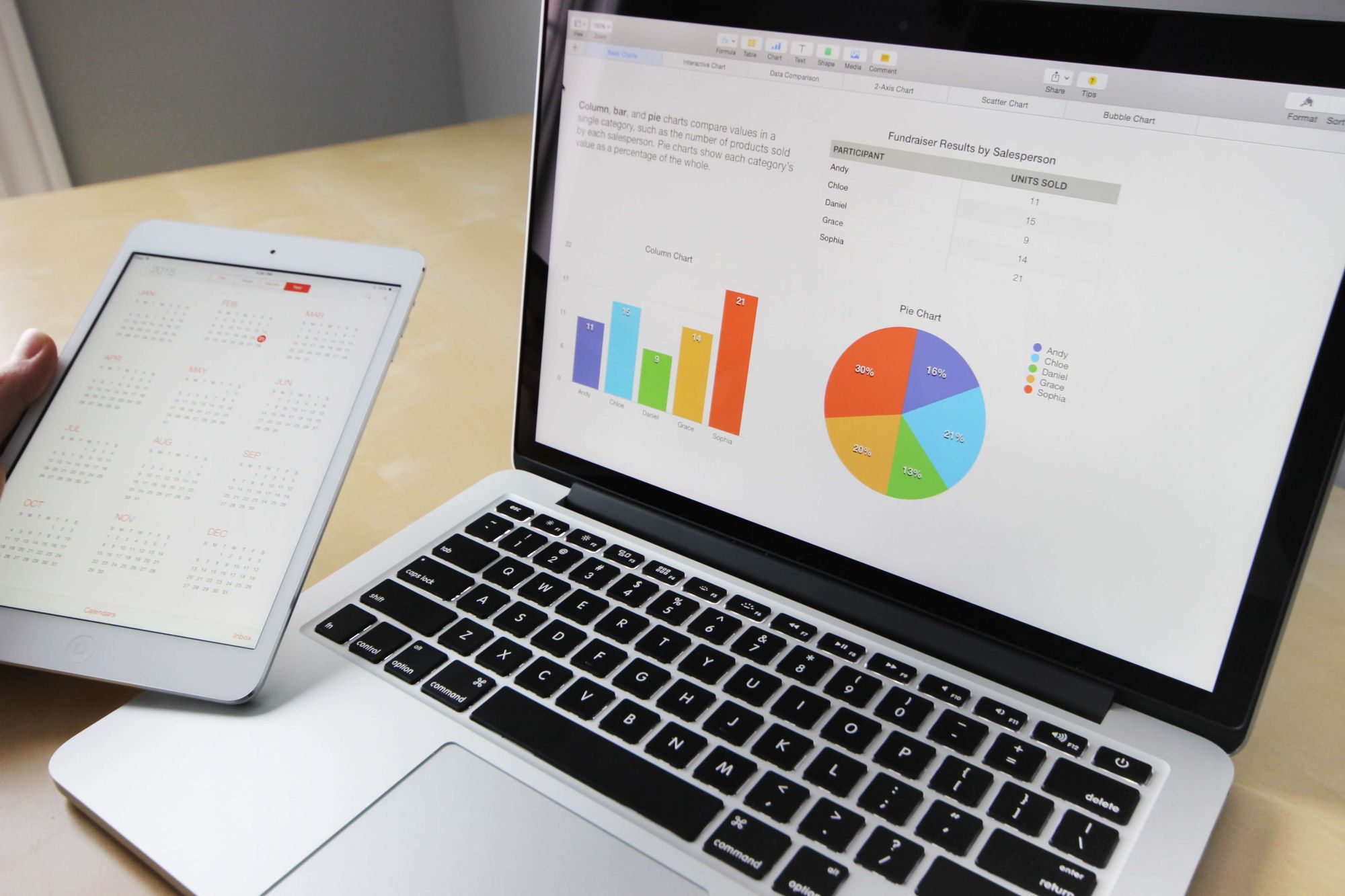 Be direct and show tangible value
We talked about creating all this great content to get started but, if you're not an expert, don't worry. There are so many other people in your company who want to help and can spare the hour to write a blog piece or participate in a webinar.
Don't feel like you have to be the expert at everything and do it all yourself. The best product managers are generally people who are able to identify who all the contributors are and pull them together. Think of it as creating a cross-functional center of excellence within the company.
It might take a while to research the product in-depth, including costings and other available options, but, by doing that heavy lifting that can be condensed into a five-minute video, for example, you just saved somebody 4080 hours of homework.
They would have to do the work anyway to arrive at the same conclusion as you – while you don't want to impart too much bias into the content so you don't lose trust, you can go ahead and say, "here's the problem, here are all the different choices, give it a shot".
You can guide people toward your product and tell them that it will solve their problem.
How to build a community
Providing regular content and offering value also allows you to build a community. Everyone wants to have a community, including investors because they know the benefits to the business.
There's a lot of effort, as well as some luck, that goes into building a successful community. Many people need to contribute as well. If you want to create one, make sure you have a corporate mandate and it's coming down from the CEO.
This way, when you ask someone for help, because you're going to need to bug sales, engineers, marketers, etc., or you need some budget and time commitment, the executives can back you up.
The other side of the coin is something like building one forum post at a time – no one will come. Starting a community from scratch is incredibly difficult and it's important people understand the commitment it takes.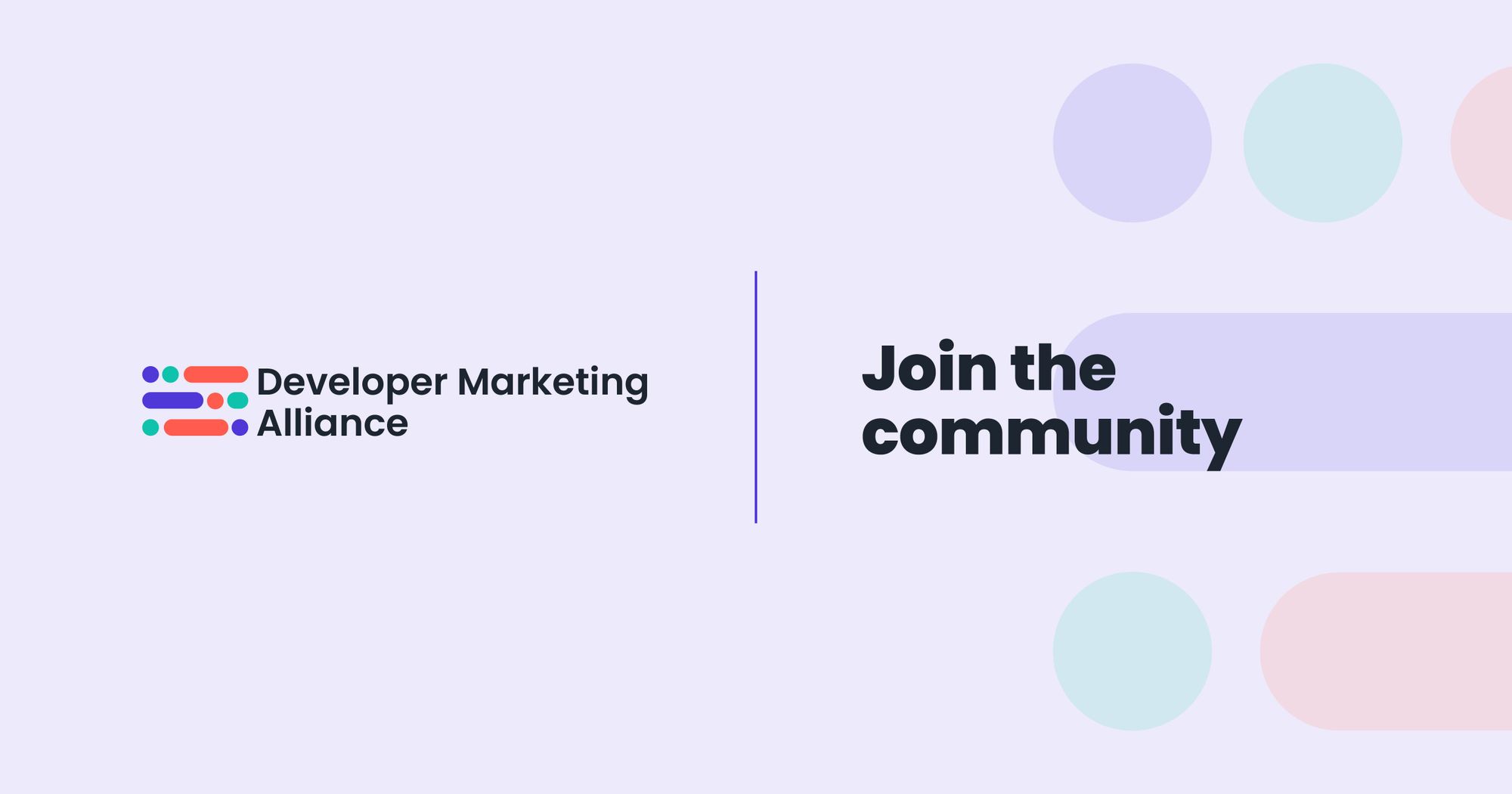 Developers trust their peers
Everyone wants to hear from their peers. If you're selling to developers, they won't want to hear from you, but from the chief architect at Google or some other company – in short, someone they look up to in their field.
If you can get developer peers of high caliber that devs want to hear from, that's just a natural magnet for drawing people in.
You don't necessarily have to create the entire watering hole where everybody gathers and talks to each other. What if you were to create a wealth of information about a problem that's not solved yet, and you just gather the best content around that? You could make it into a YouTube series as well, and have a community of people in the comments talking back and forth.
Find an underserved part of the market but be prepared to put in a lot of work to source good content and good people, and have a reason for them to be there (and come back on a regular basis).
---
Based on a talk by Becky Trevino (VP, Product Marketing & Operations at Snow Software) and Ali Mahmoud (VP, Product Management at Augmentt).
Sign up for our newsletter or join our Slack community if you'd like to network with other marketers and learn more about developer marketing!
---
Interested in writing for us? Here are our guidelines: