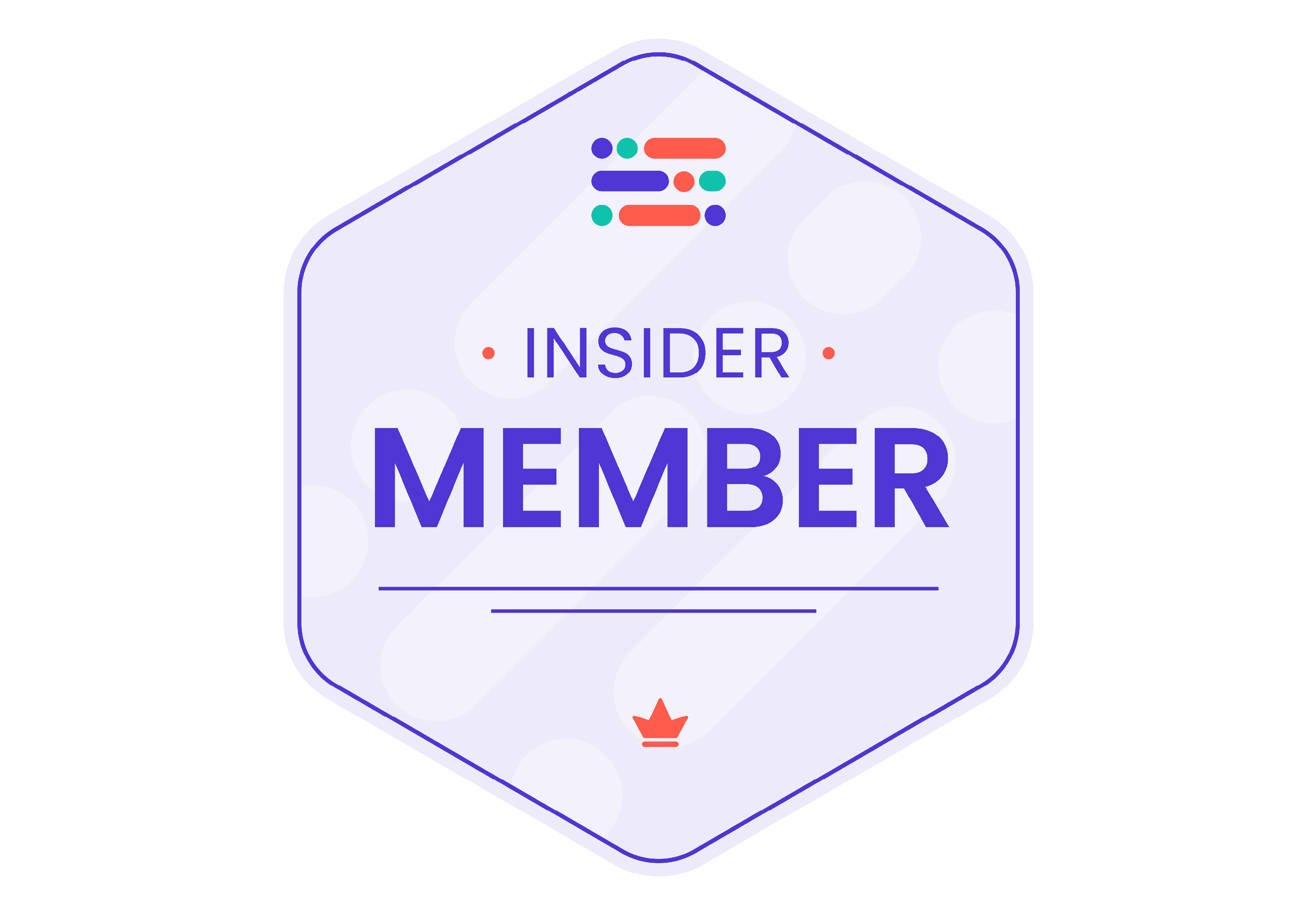 Your gateway to world-class developer marketing resources.
Access developer marketing experts, insights, community, networking, courses, and more. For free.
✔ Templates & frameworks
✔ Exclusive content
✔ Community events

✔ DMA Slack community
✔ Ungated access to all reports
✔ Hours of real-world case studies

✔ Weekly newsletters
✔ Competency framework (coming soon)
✔ DMA GPT (coming soon)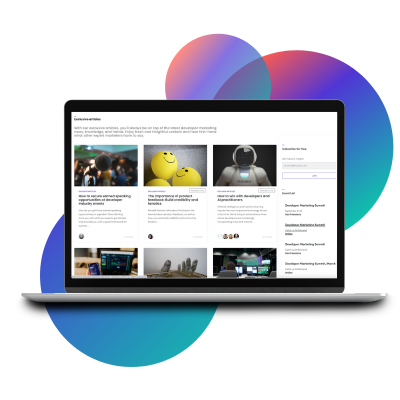 What's an Insider membership?
1,000s of developer marketers all over the world trust DMA to be the go-to resource for their learning and development. Benefit from our community-led resources through the Insider plan, for free!

Access cutting-edge insights from renowned DevMar experts (at Intuit, Mastercard, Google Cloud, Slack, and more), courses to help you upskill, battle-tested templates & frameworks, as well as a network of peers to bounce ideas off and help overcome your challenges.

Become a DMA Insider member for endless insights, connections, and real-life success stories... and we'll bet our bottom dollar that you'll be wanting more.
"The Developer Marketing Alliance is a timely and strategic addition to The Alliance's portfolio of professional learning communities. From the outset, they've created a vibrant and connected space for learning and networking, and growing the global community of developer marketing practitioners and leaders.""

- Katie Miller, Director of Developer Marketing, Slack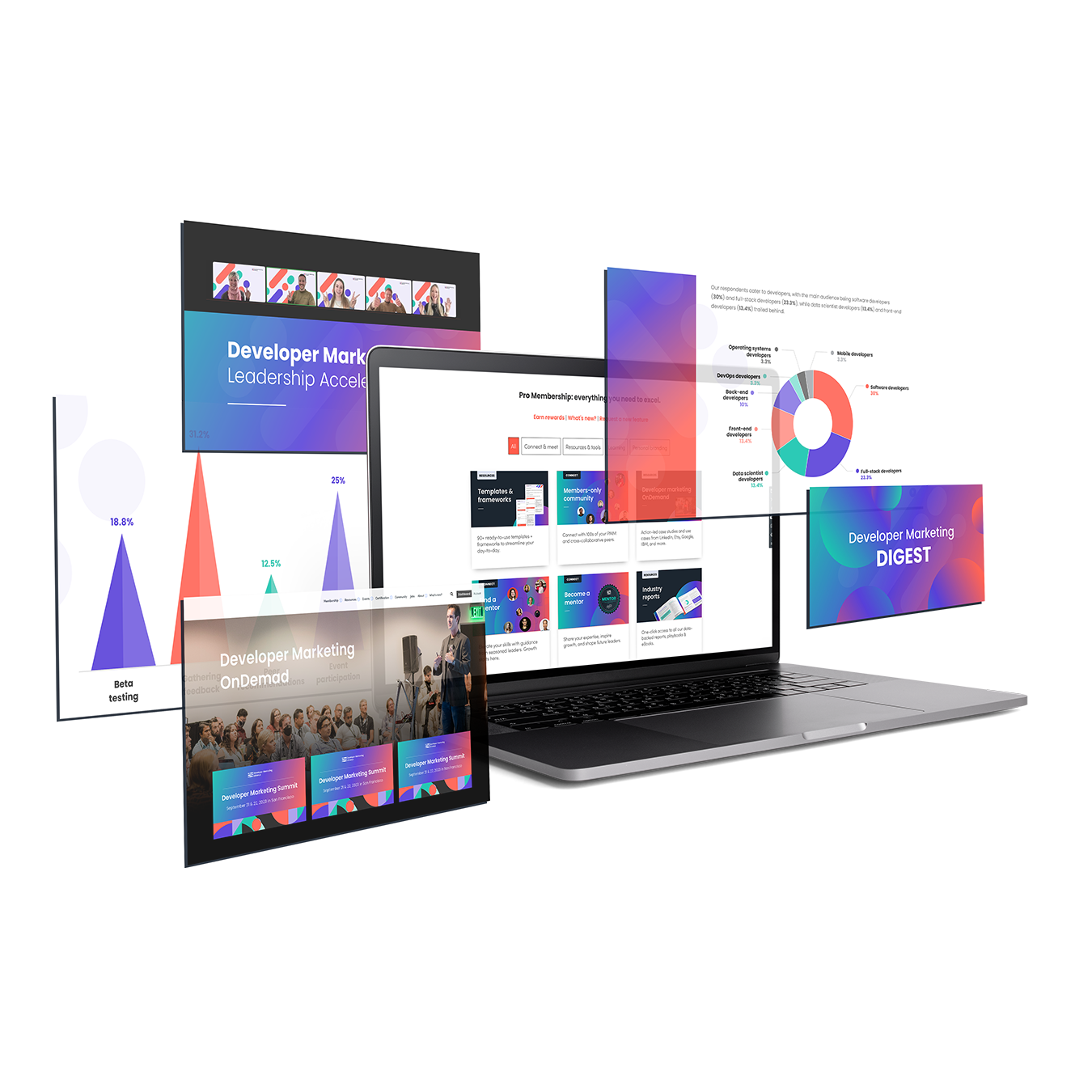 What's included in an Insider membership?
📑 Templates & frameworks. Save time with battle-tested and ready-to-use templates.

✍️ Exclusive content. In-depth thought leadership articles from world-leading companies.

📺 Read-world case studies. Hours of insights from leaders at GitLab, Salesforce, Atlassian, and more.

🧑‍🏫 DMA Academy. Coming soon. Free bite-sized courses for small doses of daily learning.

📚 Ungated reports. One-click access to industry-leading insights to shape your strategies.
---
What do you get?
(Versus what you could get if you go all-in with a Pro plan.)
---
Lots of love, from lots of developer marketers. 💜

"This is one of the best courses I've seen that teaches holistic developer marketing. It's great for newbies and marketing veterans that not well versed with marketing to a technical audience."
-Kushal Khandelwal, Senior Lead Product Marketing at CometChat

"As developer marketers, we're usually the ones creating community and leading events, so it was a real gift to have the time and space to build community among ourselves! We're all aiming to reach similar goals and solve common challenges, and is energizing to feel like we're all in it together, and not in silos figuring it out on our own."
-Katie Miller, Director of Developer Marketing, Slack